Volunteer to Help Feed Orange County's Homeless with Stanbridge College REACH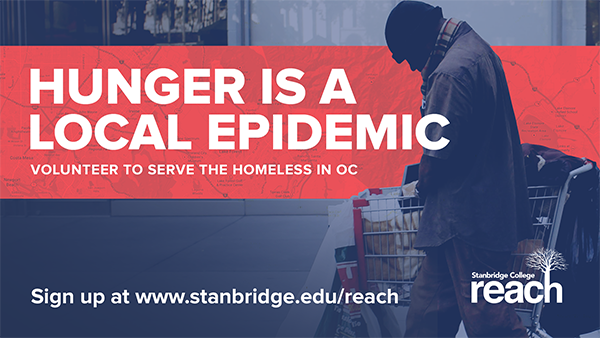 Stanbridge College REACH – Beyond the Classroom invites you to volunteer to help feed the homeless this Saturday, February 15th, in Costa Mesa.
According to the Orange County Nutrition and Food Insecurity Profile of the California Food Policy Advocates, 33.7% of low-income households experience hunger at least once a day. Help them battle hunger and volunteer this Saturday to serve a warm meal to Orange County's homeless and hungry.
Date: Saturday, February 15, 2014
Time: 1:30 p.m. – 5:30 p.m.
Location: 1885 Anaheim Avenue, Costa Mesa, CA
Registration: Click here to register online
Now is your chance to truly make a difference for those in need for our community.