Stanbridge College Awarded Presidential Recognition For Outstanding Community Service Efforts For The 7th Consecutive Year
Stanbridge College has been named to the 2015 President's Higher Education Community Service Honor Roll by the Corporation for National and Community Service for the seventh consecutive year. The award is the highest federal affirmation a college or university can receive in recognition of its commitment to service-learning and civic engagement. The acknowledgment underlines Stanbridge College's extensive efforts to bring positive change to both the local and global communities.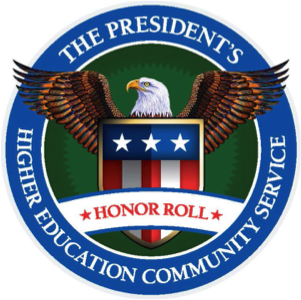 "Service and higher education go hand in hand," said Ms. Wendy Spencer, CEO of the Corporation for National and Community Service. "The President's Honor Roll annually highlights the role colleges and universities play in solving community problems and placing more students on a lifelong path of civic engagement by recognizing institutions that achieve meaningful, measurable outcomes in the communities they serve.
"Congratulations to Stanbridge College, its faculty, and students for its commitment to service, both in and out of the classroom," Ms. Spencer continued. "Through its work, institutions of higher education are helping improve their local communities and create a new generation of leaders."
President of Stanbridge College, Mr. Yasith Weerasuriya stated, "We are extremely honored and pleased to accept this award from the Corporation for National and Community Service recognizing our service efforts for the sixth year in a row. Our students, staff, and
faculty endeavor every year to intensify their efforts to help the impoverished in Orange County and abroad."
Throughout the 2013 – 2014 academic year, Stanbridge College developed and strengthened both new and well maintained, long-term community partnerships with non-profits. Such partners include the Autism Speaks Foundation, the Alzheimer's Association, Southern California Special Olympics, the Free Pantry Organization, the Downtown Dog Rescue, OC Parks, Second Harvest Food Bank of Orange County, the Illumination Foundation, and Irvine Animal Care Center.
Recently, Stanbridge College has expanded its efforts to partner with organizations on several civic engagement projects. These projects include: Occupational Therapy students working with Wounded American Veterans Experience SCUBA (WAVES) Project to help veterans with PTSD, Veterinary Technology students creating a kitten foster program alongside the Forever Home Cat Rescue, Occupational Therapy students tutoring Life College students with learning disabilities, and Physical Therapist Assistant students administering wheelchair assessments for clients of the Goodwill of Orange County Fitness and Technology Center.
In the recent academic year, Stanbridge College was honored to receive the 2016 Gold Award for Excellence in Community Service from The California Association of Private Postsecondary Schools (CAPPS) for extending its students quality higher education while simultaneously assisting the local community.
To learn more about our community service projects, please visit our REACH page to read more. For more information on our school and our service learning opportunities, please visit our website.