8/28 Fun in the Sun Summer Photo Booth and Fundraising at Stanbridge College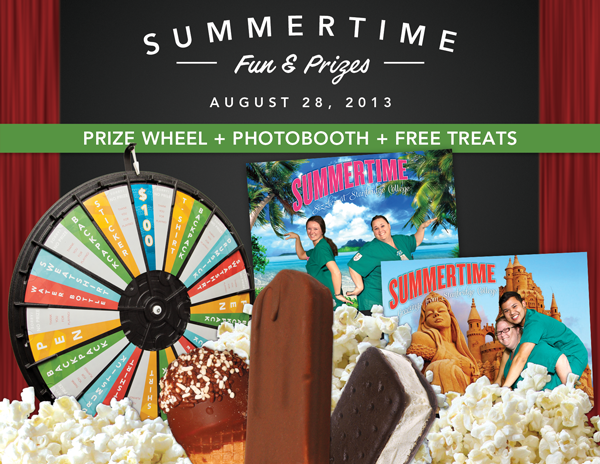 Stanbridge College is hosting it's Fun In The Sun Photo Booth with the Stanbridge Prize Wheel, and a chance to win a $100 AMEX card and select Stanbridge College Spirit Gear!
Students are invited to come to the student lounge on Wednesday, August 28, 2013 from 11:30 a.m. – 1:30 p.m. and 5:00 p.m.- 6:00 p.m. Each spin will cost $1.00 and all proceeds will go to help a Stanbridge College student's family in need.
To add to the summer festivities, students can take photos at the free Fun In The Sun Photo Booth with summertime inspired background choices. During the event, free popcorn and free ice cream sandwiches will be given away.
Event Details:
Date: 8/28/13
Time: 11:30am – 1:30pm and 5:00- 6:00pm
Location: Stanbridge College Student Lounge
*Limit: 3 spins per person on prize wheel, $1.00 per spin. Stanbridge Spirit Gear colors and sizes are limited.
Don't miss out on this exciting summer event, we'll see you there!