Homeless Children of Project Hope School Get Halloween Treats from Stanbridge Students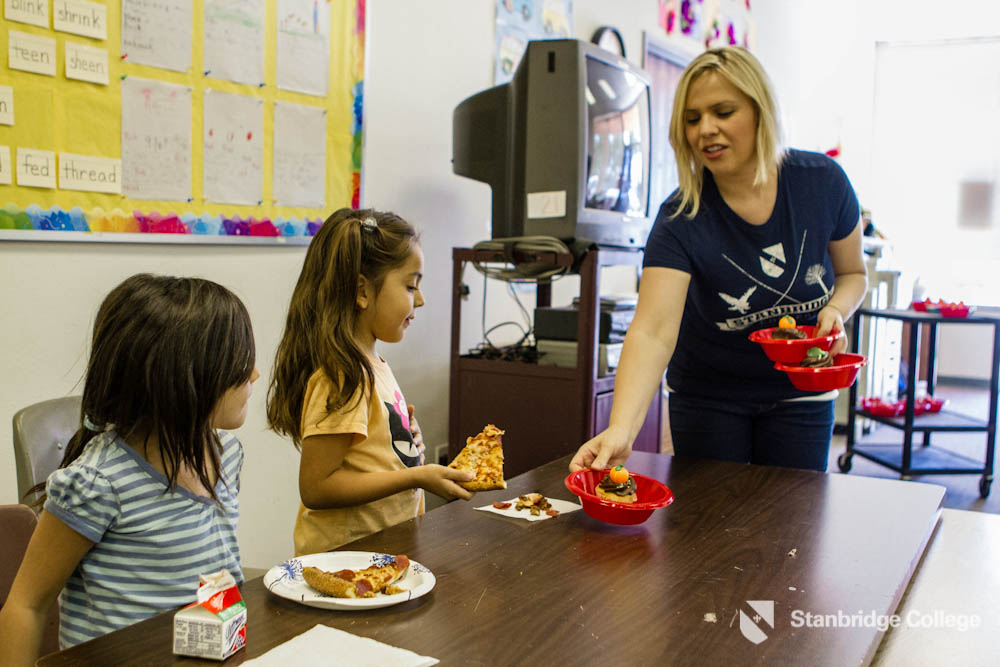 In October, Stanbridge College REACH volunteers hosted a Halloween lunch for the homeless children of Project Hope School. The children, whose families live in shelters and motels around Orange County, were treated with a holiday lunch, candy bags and other tasty treats donated by Stanbridge College. Staff and students in the Occupational Therapy Assistant and Physical Therapist Assistant (PTA) programs at Stanbridge volunteered their time to help serve the food to the children.
PTA student and REACH volunteer, Katie Preston dressed in costume as Batgirl for the party to help add extra Halloween spirit to the event.
"Just seeing the kids eyes light up when they saw me in costume made my day! They were so polite and thankful too. What a great way to touch children's hearts," remarked Katie on her experience at Project Hope School.
In Orange County there are 28,000 children who are homeless, according to Project Hope School. Seven out of ten of these children switch schools twice a year interrupting their education. Project Hope School is non-profit organization dedicated to providing homeless children a stable, safe, happy, encouraging and consistent school environment. The Project Hope Alliance funds programs and services for the school to help to enable homeless children to consistently attend school and increase academic achievement.
Continue to REACH
To learn more and find out how you can help Project Hope School, please visit www.projecthopealliance.org.
Learn more about the student life and campus events at Stanbridge College and see how you can volunteer with REACH at www.stanbridge.edu.