Stanbridge College Sponsors Little League Championship Winners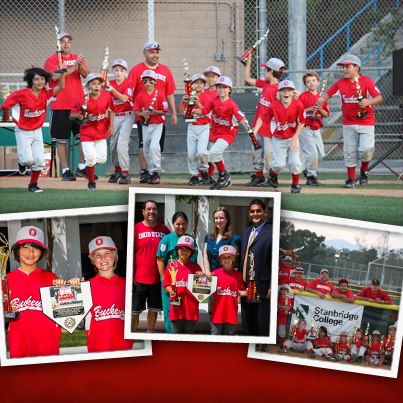 In June, North Mission Viejo Little League (NVMLL) baseball team, the Ohio State Buckeyes won first place in the championship for their division. As one of the Field Sponsors for the Ohio State Buckeyes and the NVMLL, Stanbridge College congratulates the team for their achievement.
The North Mission Viejo Little League is a 100% volunteer organization, dedicated to teaching children sportsmanship, honesty, loyalty and courage. Stanbridge College Vocational Nursing student and mother of one of the Ohio State Buckeye champions, Wendy Gaggiano and her husband, David Gaggiano take part in supporting and coaching the team's games and practices.
Wendy Gaggiano stated, "I love the fact that Stanbridge has taken a step to sponsor "the future." Our kids are our future."
"Thank you to Stanbridge for sponsoring the future leaders of our community. Because of your support, our kids where able to play and enjoy the sport they love so much," said David Gaggiano.
The sponsorship of the Ohio State Buckeyes North Mission Viejo Little League is part of the REACH – Beyond the Classroom™ Service Learning and Civic Engagement program. To learn more about Stanbridge College REACH, please visit www.stanbridge.edu.