6/26 Infectional Control Workshop – Alumni Association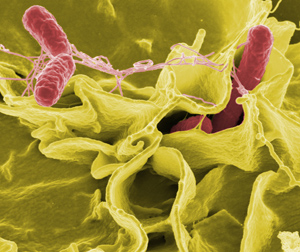 The Alumni Association of Stanbridge College invites you to the Infection Control workshop on June 26, 2012 at 6:00 p.m.
According to the Department of Health and Human Services, one in every 20 hospitalized patients developed a healthcare-associated infection (HAI), making HAIs one of the leading causes of death and illness in the U.S. In your professional career, you will need to know how to safely handle and help prevent the spread of HAIs.
Sign up for this Infection Control workshop and learn about the latest policies and procedures for infection control. Understand the appropriate use of protective equipment. Be informed of the latest techniques used by nurses and doctors to prevent the spread of infection.
Infection Control – June 26, 2012
Date: Tuesday, June 26, 2012
Time: 6:00pm – 10:00pm
Registration Price: $35.00
CEUs: 4
Registration: Click here or contact your Career Service Officer.
Stanbridge College subsidizes workshop prices for its students and graduates, making it more affordable. Price includes all course materials.
Learn more about this workshop by clicking HERE to download the PDF flyer.
This is an excellent opportunity to gain new skills and brush up your résumés with expertise employers are looking for.