Stanbridge College Celebrates National Nurses Week 2012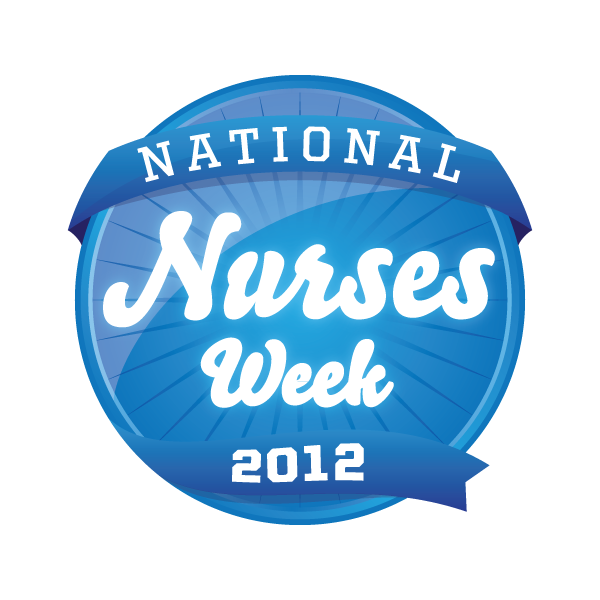 Every May, patients, healthcare providers, nursing professionals and educators celebrate National Nurses Week and the work of nurses around the world. Established in 2003, National Nurses Week is celebrated annually from May 6th, National Nurses Day, through May 12th, the birthday of Florence Nightingale, the founder of modern nursing.
Since the Nursing program's inception in 2006, Stanbridge College has maintained the highest NCLEX-PN pass rate in Southern California with a 5 year average 96% pass rate. Our faculty cares about each student and enables them to succeed with resources achieved from decades of nursing experience. Our graduates have learned to think critically, act with integrity and see others with compassion. During their educational journey, our students engage their community through service learning initiatives. In the past, our students in the Nursing programs have volunteered for public health fairs and flu shot clinics, donated to CHOC Children's Hospital of Orange County and participated in Disasters Readiness programs with the County of Orange Medical Reserve Corp amongst many initiatives aimed at serving our community.
Stanbridge College would like to thank each of our Nursing faculty, staff and students for their commitment to the future of healthcare, patient safety and above all else their unyielding compassion for their fellow man.
In celebration, Stanbridge College is hosting a Free Ice Cream and Popcorn Social on Tuesday, May 8th and Wednesday, May 9th in the Student Lounge from 11:00 a.m. to 1:00 p.m. and 5:30 p.m. to 6:00 p.m.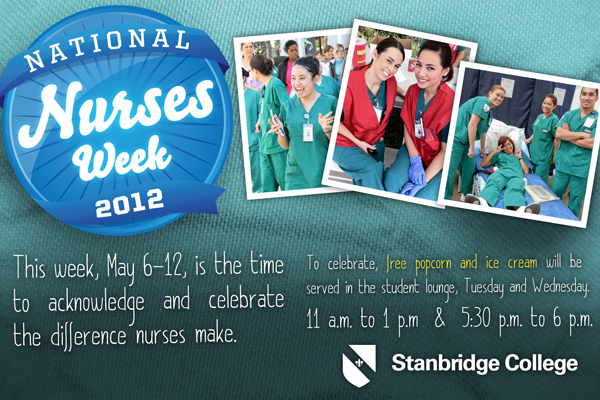 Learn more about National Nurses Week:
To learn more about National Nurses week and its history, please visit the American Nurses Association website at http://nursingworld.org. Discover the life of Florence Nightingale, online at http://www.florence-nightingale.co.uk/cms/.
Interested in becoming a nurse? Or do you know someone who is? To learn more about the Nursing, Healthcare and Therapy programs at Stanbridge College, please visit www.stanbridge.edu.