Calling all Vocational Nurses! 2011 Annual Oxnard Free Medical Camp 10/16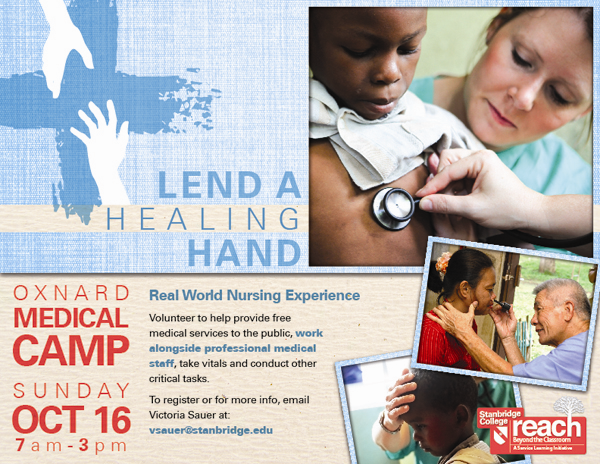 Stanbridge College is looking for vocational nursing students to volunteer at the 2011 Annual Oxnard Free Medical, Dental, and Vision Screening Camp on Sunday, October 16, 2011.
The medical camp will provide free medical, dental and vision screening services to the public. You will have the chance to work alongside professional medical staff, taking vitals and conducting other administrative tasks.
Date: Sunday, October 16, 2011
Time: 7am – 3pm
Location: Our Lady of Guadalupe Parish School: 500 North Juanita Avenue, Oxnard, CA
Registration: Email Victoria Sauer at vsauer@stanbridge.edu to request more information and the volunteer registration form link.
Sign up today to gain real-world experience in the nursing field!