Stanbridge University outREACH Featured on OC Parks Blog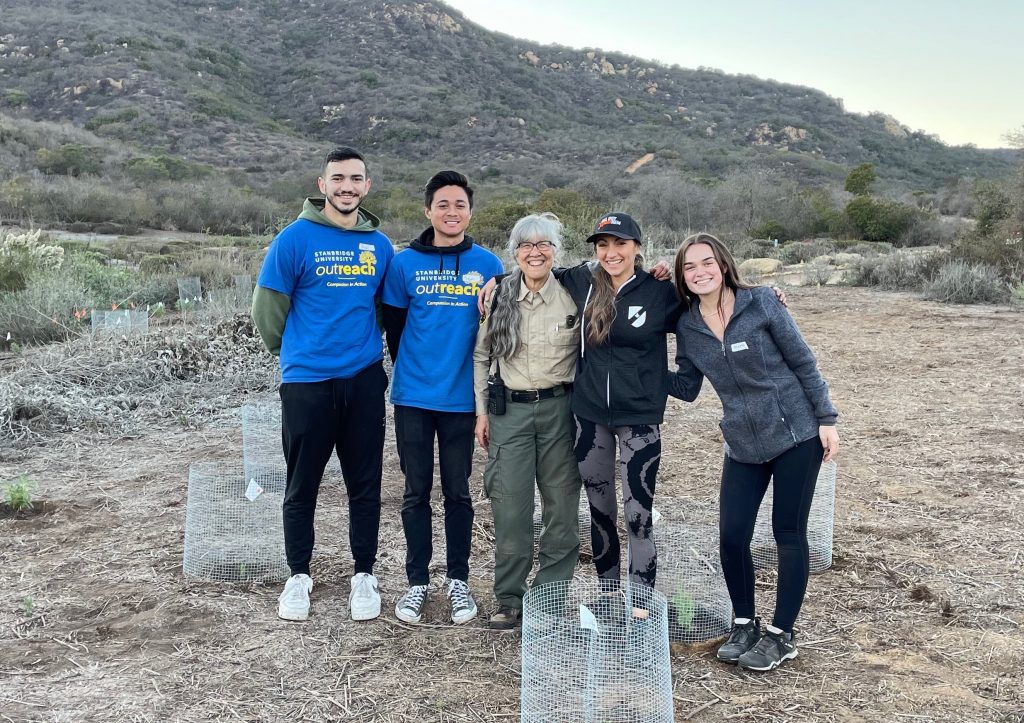 Stanbridge University's Root for Change initiative was recently featured on the OC Parks website. As part of Stanbridge's commitment to environmental stewardship, nursing and allied health student volunteers have partnered with park staff to plant a pollinator garden to protect native plants and wildlife.
Over the past year, Stanbridge students have made a significant impact on the local community through a variety of service projects. The Root for Change initiative is just one example of Stanbridge's dedication to community engagement and environmental stewardship. Through programs like outREACH, Stanbridge is making a positive difference in the community and raising awareness about important issues such as environmental rehabilitation, food security, disability community advocacy, and childhood literacy.
Interested in taking part? Discover Stanbridge University's outREACH program and check out upcoming service opportunities.