Stanbridge University Acquires Advanced Italian Rehabilitation Robotics Technology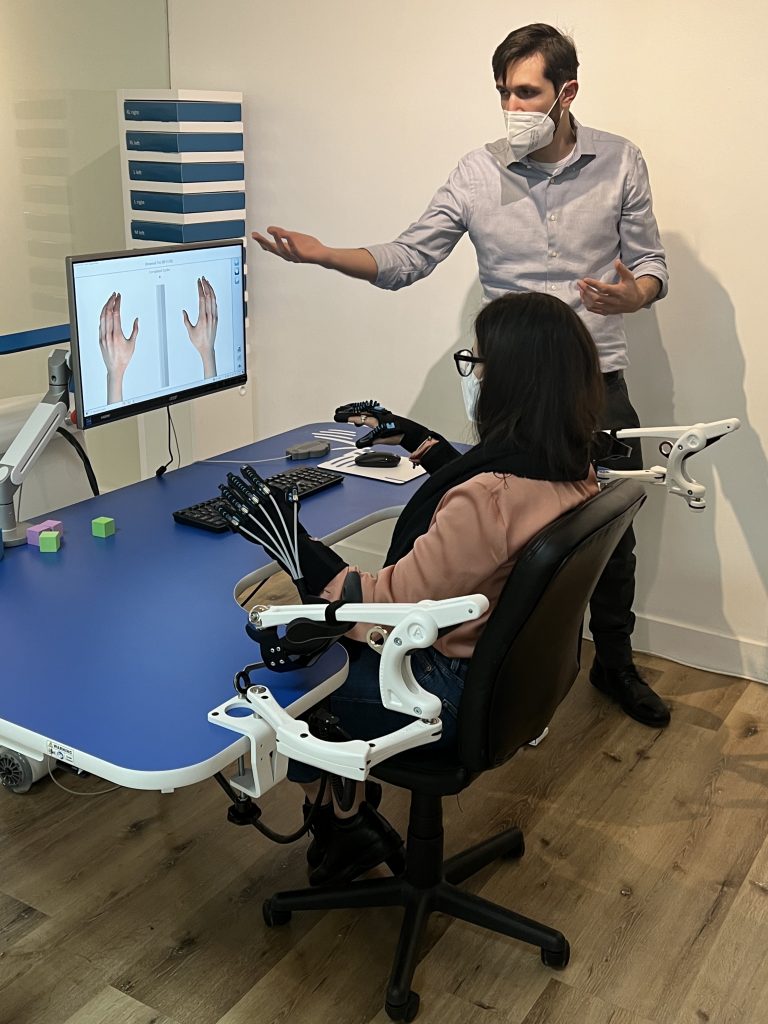 Stanbridge University is pleased to announce it is the first institution on the West Coast to obtain the Sinfonia hand robotic system for use in occupational therapy and physical therapy disciplines. Developed by Italian robotic rehabilitation firm Gloreha Indrogenet, Sinfonia is designed to help people regain the use of their hands and fingers.
"We're truly honored to embark on this exciting journey with Stanbridge University," stated Gianluca Guizzetti, a representative for Gloreha Indrogenet. "We're glad this partnership represents our first step on the U.S. West Coast. We're sure Stanbridge will soon become a reference point in the national robotic rehabilitation network and the Gloreha international community."
Part of Stanbridge University's new Robotics and Intelligent Sciences Lab, Sinfonia can be used in all stages of the neuromotor recovery process. Students will use this technology to research new robotics-based therapies.
"This is another chapter in Stanbridge's longstanding commitment to innovation and technology," stated Yasith Weerasuriya, President of Stanbridge University. "Sinfonia is currently being used at the University of Pittsburgh to support research on emerging therapies for patients affected by strokes and spinal cord injuries. We're excited to explore its full potential and see what research we can add to this conversation."
With features such as interactive games, multisensory stimulation, and 3D animation, Sinfonia is a starting point for recovery in patients suffering from various neurological conditions.
"Gloreha provides our students with cutting-edge technology that will significantly impact the lives of their clients," added Dr. Vikas Sharma, Program Director of the Master of Science in Occupational Therapy program. "The use of the robotics device is intuitive for both the clinician and the patient. This technology will drastically improve neural plasticity, which can lead to increased performance and faster recovery."
Graduate students across Stanbridge campuses will begin research with Sinfonia and other rehabilitation robotic devices in the fall of 2022.
Learn more about Stanbridge University's Master of Science in Occupational Therapy program, Occupational Therapy Assistant program, and Physical Therapist Assistant program.