What You Need to Know About the Next Generation NCLEX (NGN)
The Next Generation NCLEX (often abbreviated to NGN or Next Gen NCLEX) is coming soon, and if you're a nursing student or researching nursing pre-licensure programs, you're probably wondering what that means for you. Don't worry – we've got all the information you need to know about the NGN here. Keep reading to learn more
What is the NCLEX?
The National Council Licensure Examination, or NCLEX, determines if graduated nursing students are qualified to practice as entry-level nurses. The Next Generation NCLEX is a new and improved version designed to measure clinical judgment.
Why is the NCLEX changing to the Next Generation NCLEX?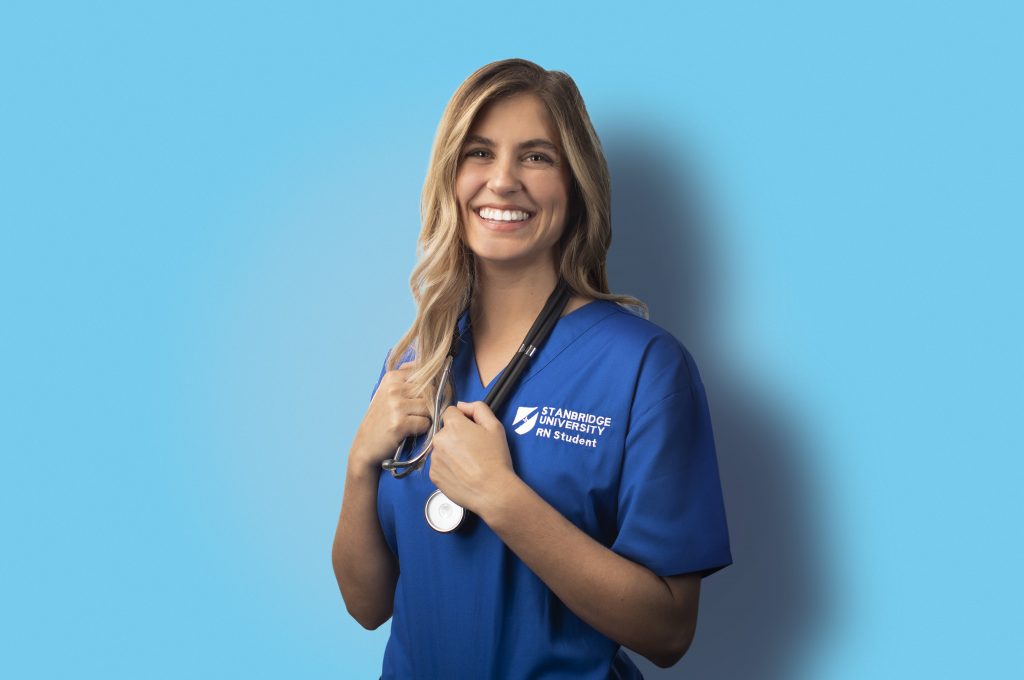 Nurses are on the frontlines of patient care. The National Council of State Boards of Nursing (NCSBN) concluded that nurses, including entry-level nurses, are caring for more critically ill patients than ever before.
Nurses are responsible for making complex decisions that often mean the difference between life and death. Due to the changing landscape of healthcare, it's more critical than ever that nurses are adequately prepared to handle increasingly complex cases.
The NGN aims to better evaluate a new nurse's ability to care for these patients. With a focus on critical thinking and clinical judgment, the NGN will help ensure that newly licensed nurses are equipped to meet the challenges of 21st-century healthcare.
When is the exam changing to the Next Generation NCLEX?
The NGN is on track to launch in April 2023.
Every nursing student who graduates from an ADN or BSN program in 2023 or later must pass the NGN NCLEX-RN to earn licensure. Every vocational or practical nursing student who graduates from an LVN program in 2023 or later must pass the NGN NCLEX-PN to earn licensure.
How will the NGN differ from the current NCLEX format?
The NGN features five new question types to better measure a candidate's clinical judgment and a new scoring method.
1. Extended Multiple Response
In Extended Multiple Response (EMR) questions, you will select one or more answers from a list. Partial credit will be given for correct answer selections. EMR questions aim to:
Better reflect real-world clinical scenarios
Prepare candidates for scenarios where patients may be deteriorating, and there is not just one "right" intervention
EMR questions provide a more realistic assessment of clinical reasoning and decision-making skills.
2. Extended Drag-and-Drop
Extended Drag-and-Drop follows a similar format to the current ordered response items, but with the following changes:
Questions will not require all options to be selected to answer the question.
Candidates will be presented with multiple possible responses and asked to place these responses into the answer spaces.
3. Cloze (Drop Down)
Cloze questions require selecting the best option to complete a sentence, table, or chart. More than one answer may be correct, but you must select the most accurate option.
4. Matrix
Matrix questions will have only one correct answer or more than one correct answer. The question will indicate if there is only one correct answer or more than one answer based on the style of the selection button by the answer choices:
Circles indicate only one possible answer
Squares indicate more than one possible correct answer
5. Enhanced Hot Spot
In Enhanced Hot Spot items, you'll answer by highlighting pre-defined words or phrases. You can select or deselect answers by clicking on words or phrases. This question type allows you to read the patient's medical records and select words or phrases that best answer the question.
New Scoring Method
The current NCLEX operates on a "dichotomous scoring model," meaning exam responses for Select All That Apply (SATA) type questions are scored as either "all correct" or "all incorrect."
The Next Generation NCLEX will be scored with a "polytomous scoring method" that allows for partial marks.
What's staying the same?
The NGN will continue to use Computerized Adaptive Testing (CAT).
CAT adapts to the ability of the test-taker based on the responses provided.
Higher ability candidates are less likely to receive "easy" items that don't provide much insight into their ability.
Lower ability candidates are less likely to receive "difficult" items they are likely to guess on, as that can skew results.
Other areas that remain the same include:
Length of time
Critical content areas
How can test takers prepare for the Next Gen NCLEX format?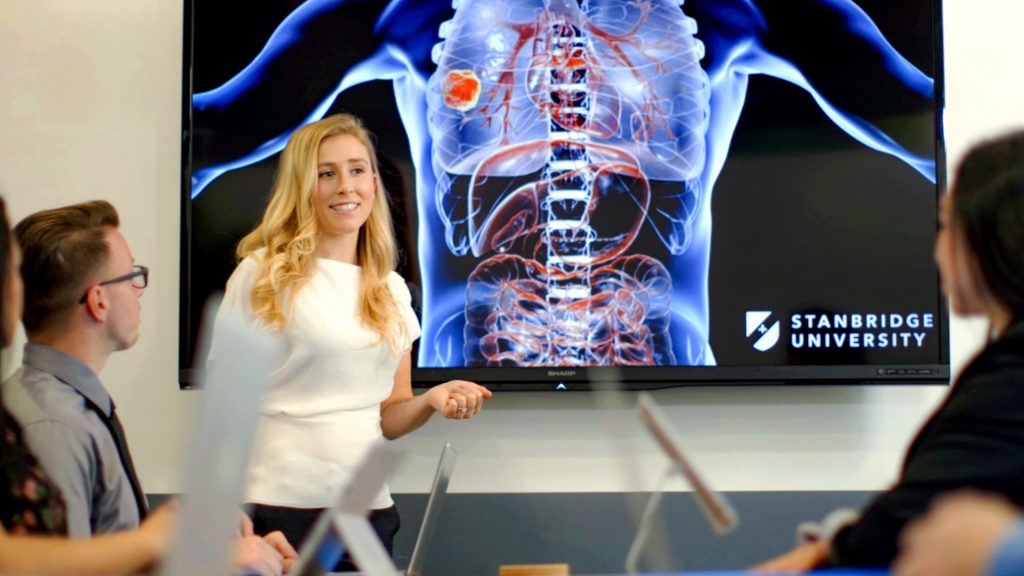 To effectively prepare nursing students for the NGN, a nursing program must have an evidence-based curriculum that focuses on developing strong clinical judgment skills.
At Stanbridge University, our rigorous curriculum and innovative hands-on technology in the Simulation and Nursing Skills Labs facilitates this type of learning, providing students with the resources and practice they need to succeed.
Stanbridge University nursing program students experience:
NGN active learning integrated throughout the curriculum
Virtual ATI integration
ATI Live NCLEX review at program end
Whether working with high-fidelity patient simulators or gaining experience with real-life clinical scenarios, our dedicated instructors are committed to empowering our students with the knowledge and skills needed to pass the Next Gen NCLEX and meet the challenges of modern nursing head-on.
Nursing Programs at Stanbridge University
If you're looking for an LVN or BSN program that will provide you with the education and training you need to make a difference, look no further than Stanbridge University, ranked in the Top 5 Best Colleges for Nursing in California.1
For more information about Stanbridge University's other programs, click here.
¹Source: Niche.com, 2021 Best Colleges for Nursing in California. https://www.niche.com/colleges/search/best-colleges-for-nursing/s/california/. As viewed on November 1, 2021.