Stanbridge University Extends Innovative Healthcare Programs to New Los Angeles Branch Campus
Stanbridge University, an innovative leader in high-tech nursing and allied health education, opens a new Los Angeles branch campus in Alhambra, California.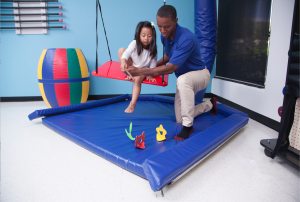 Responding to the shortage of Southern California educational programs leading to licensed healthcare careers, Stanbridge University has opened a second campus in Alhambra, Los Angeles. Classes will begin in Fall 2018 with programs in Vocational Nursing and Occupational Therapy Assistant.
Well into its third decade, Stanbridge University is recognized as a frontrunner in nursing and allied health education. The award-winning institution has set rigorous standards for academic excellence, resulting in some of California's highest graduation and professional licensure exam pass rates. With the largest OTA program in California, testing 132 students, Stanbridge holds the highest pass rate in the state at 97%. The LVN program, testing 173 students, holds a 95% pass rate which is the highest in California for schools or 50 students.
Located in LA County, the Alhambra campus features spacious classrooms and innovative, world-class educational technology. The branch campus will provide future nurses and occupational therapy assistants from the Los Angeles area access to the same exceptional resources already available to students in Orange County. This includes California's first synthetic cadaver lab, one of the country's largest virtual reality labs for healthcare education, a high-fidelity simulation lab, therapy skills lab, and nursing skills lab. Stanbridge University graduates have performed at some of the highest and most impressive levels in the state. Programs are tailored to meet the needs of students who possess ability, conviction, compassion, and a passion to succeed.
Accredited by the Accrediting Commission of Career Schools and Colleges, Stanbridge University is a private institution offering both campus-based and online degrees in nursing and allied health. The university welcomes applicants of diverse interests and ages as well as those of different cultural, religious, and racial backgrounds.
Additional information regarding the Stanbridge University Alhambra, Los Angeles Branch campus is available at www.stanbridge.edu or by contacting the Admissions Department at (888) 612-3693.