Stanbridge Student Receives President's Volunteer Service Award
Vocational Nursing student Felipe Lopez was recently awarded The President's Volunteer Service Award for over 100 hours of community service in 2015! The award is a Presidential Honor that recognizes valuable contributions of volunteers nationwide, who are serving others through current activities or lifetime service.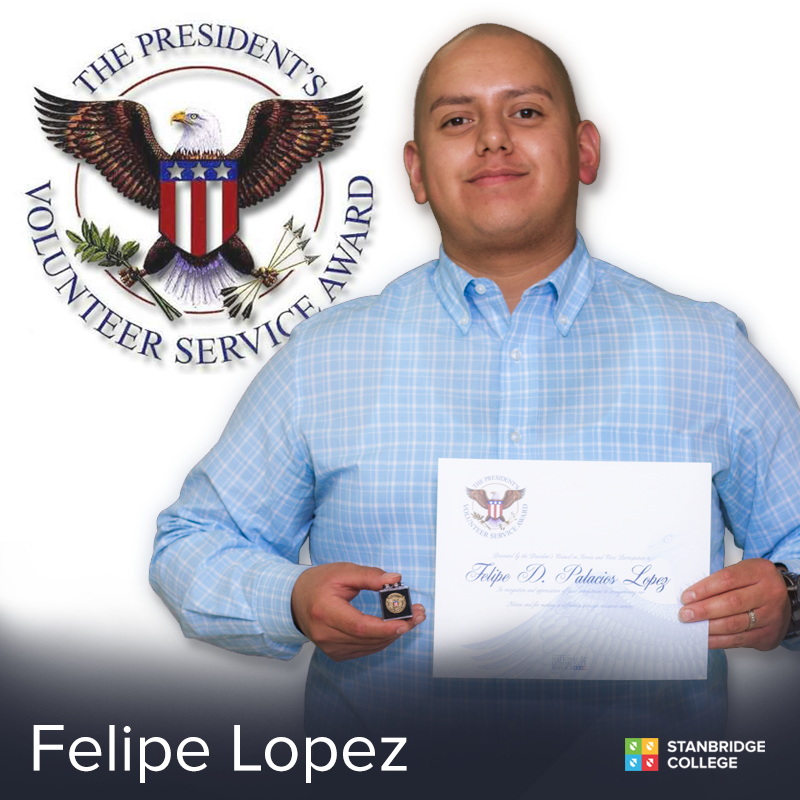 Mr. Lopez performed his community service by working in a wide variety of roles – as a NICU Greeter at UC Irvine Medical Center, Translating Customer Service at the Department of Child Support Service in Orange County, and as a Friendly Visitor Volunteer at the Council on Aging, Orange County.
Mr. Lopez is already excited to continue his community service, and plans on completing more hours in 2016! Not only is his accomplishment a remarkable achievement, but a powerful message of inspiration to the Stanbridge Community.