Stanbridge College Blood Drive
Stanbridge College will be holding a blood drive for the American Red Cross
Monday, January 31st,  11:00am to 5:00pm
Stanbridge College School Parking Lot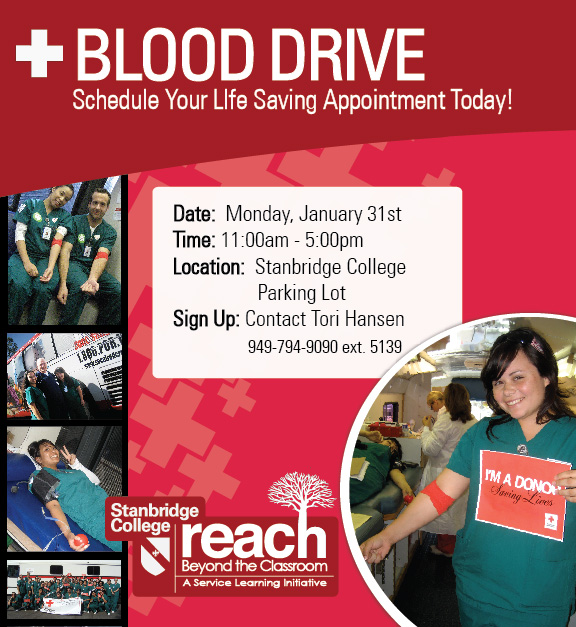 Stanbridge College has held many blood drives on our campus in the past, and according to the American Red Cross Society, Stanbridge Blood Donors have saved an estimated total of 293 lives since September 2008. Please be the hero you are and sign up to donate blood today!
You can choose to sign up for the Blood Drive in two easy ways:
1)  Click Here to access the Blood Drive Facebook Event Page. Login to FB, then click the "I'm Attending" button at the top. Please post your preferred time on the wall. I will then confirm the appointment with you.
2) Email thansen@stanbridge.edu with your full name and desired time and I will contact you to confirm your life saving appointment.
We thank you in advance for your support!