Volunteers Needed at Susan G. Komen/OC Martharon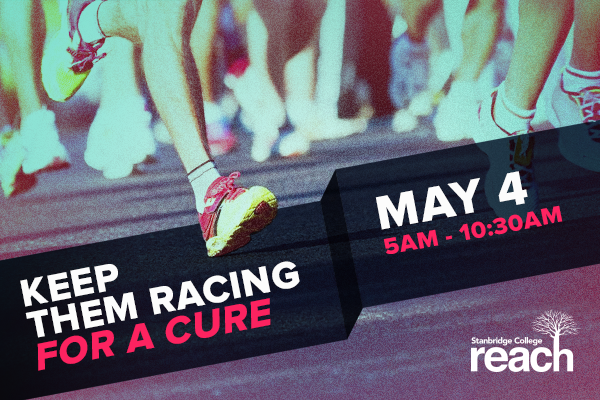 Stanbridge College REACH is looking for volunteers to help Susan G. Komen Orange County at the OC Marathon on Sunday, May 4th. Volunteers are needed to pass out water to the runners. Volunteer registration is on a first come, first serve basis and space is limited – sign up now!
This year the OC Marathon is expected to draw over 22,000 participants. With a record high number of entrants, volunteers will be greatly needed to assist in keeping runners hydrated throughout the race.
Stanbridge College REACH has teamed up with the Susan G. Komen Foundation to man the 8.5-mile water station. Volunteers will be needed to pass out water to thirsty runners, cheer on participants and assist in cleaning up after the race.
Here are the event details:
Date: Sunday, May 4th
Time: 5:00 a.m. – 10:30 a.m.
Location: Newport Beach (on the corner of Santiago Drive and Pescador Lane)
Registration: Click here to register.
Additional information will be distributed to volunteers upon registration.
To learn more about the OC Marathon, please visit www.ocmarathon.com.