Dialysis Students Raise $370 for National Kidney Foundation OC Kidney Walk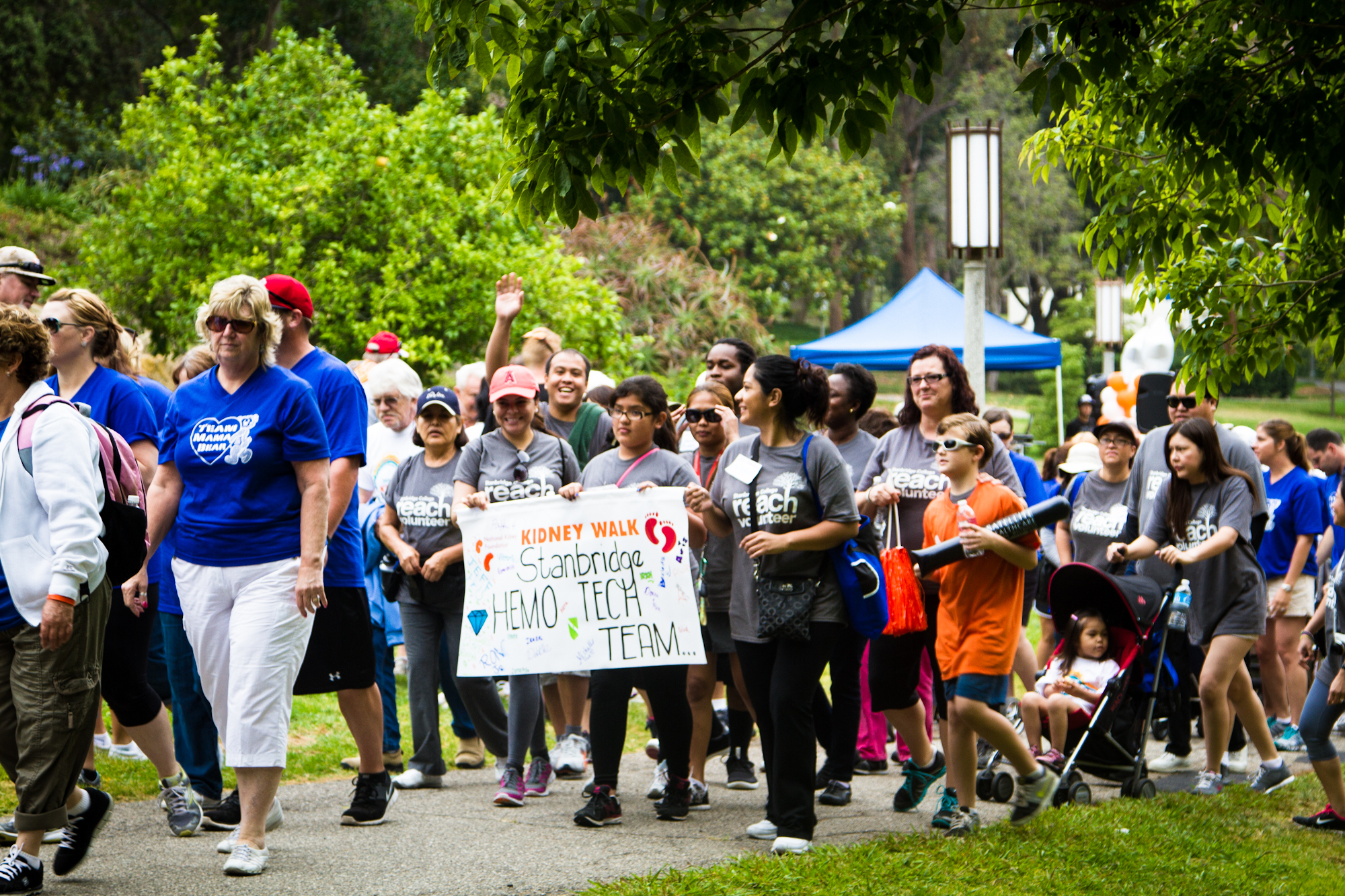 On Sunday, June 2nd, 40 Stanbridge College students joined together to volunteer and walk in the Orange County Kidney Walk, sponsored by DaVita Dialysis, supporting the National Kidney Foundation in their efforts to promote the prevention of kidney disease and the need for organ donation. Over 20 students from the Hemodialysis Technician Diploma program at Stanbridge College walked in solidarity for dialysis patients and loved ones with kidney disease and end-stage renal failure. As a team, the students exceed their fundraising goal of $200 by over $170 with the support of family and friends.
"The kidney walk was for a great cause and the walk itself was fun. Everyone was in really good spirits, especially the dialysis patients," stated Hemodialysis Technician student and Team Captain, Jeannette Rodriquez.
Stanbridge College Nursing, Occupational Therapy Assistant, and IT student volunteers also joined in the fun by helping the National Kidney Foundation with event logistics and walker coordination.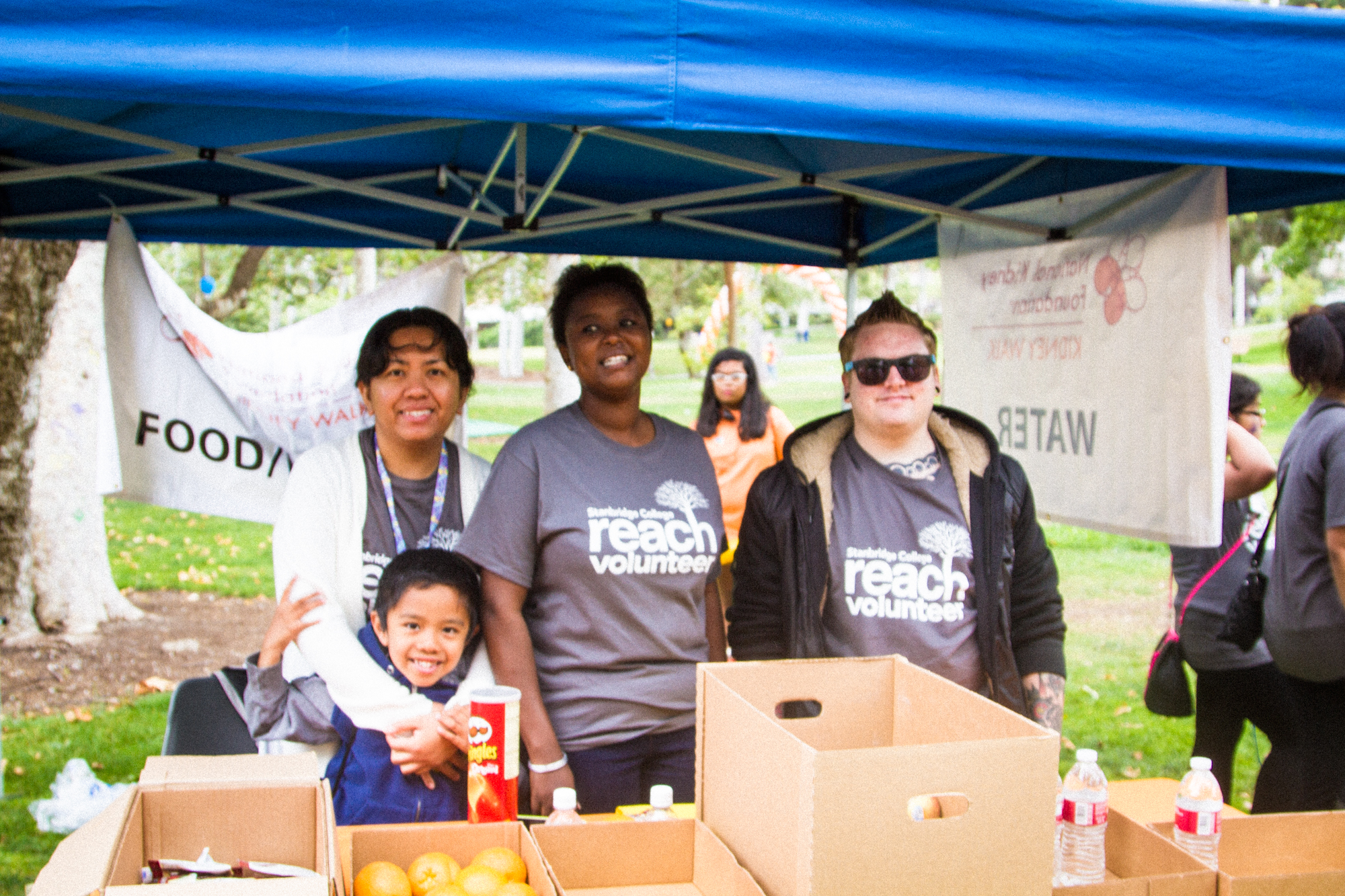 Natalie Kanooni, Program Manager at the National Kidney Foundation stated, "The Stanbridge volunteers helped in so many parts of the OC Kidney Walk. The students helped in the T-shirt and Team Banner pick up station, the Kids Corner, Registration/Check-in Station and handing out food and water to all the walkers."
With obesity on the rise, more and more Americans are dealing with diabetes and high blood pressure – two main causes of chronic kidney disease (CKD). There are over 26 million American adults who have CKD and millions of others who are at increased risk. In Southern California, nearly 2.6 million people are struggling with deadly, but preventable, disease. Because symptoms may not appear until the kidneys are actually failing, millions of people with kidney damage remain unaware and are not taking steps to protect the health of their kidneys.
Continue to REACH
To learn more about prevention of chronic kidney disease and organ donation, please visit the National Kidney Foundation at www.kidney.org.
Stanbridge College REACH – Beyond the Classroom™ encourages students to give back and make a difference in their local and global community through monthly community service events. To learn more about REACH and upcoming events, please visit www.stanbridge.edu/reach.