Free Pantry Organization Needs Your Help in March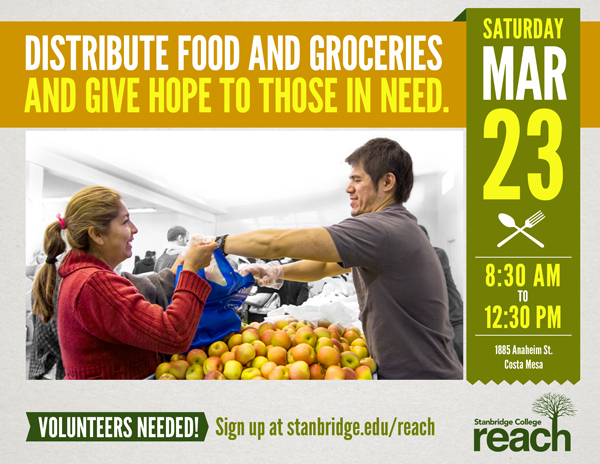 Stanbridge College REACH – Beyond the Classroom is in urgent need of volunteers to help the Free Pantry Organization on Saturday, March 23, 2013.
Volunteers are needed to help sort and distribute free groceries and household items to those in need at the Free Pantry Organization in Costa Mesa.
The Free Pantry Organization is also in need of donations of jars of peanut butter to offer to the needy. If you are able to donate, please drop off donations to Victoria Sauer in room 202.
Date: Saturday, March 23, 2013
Time: 8:30 a.m. – 12:30 p.m.
Location: 1885 Anaheim Avenue, Costa Mesa, Ca
Registration: Click here to register online
With a little compassion and warmth we can join together and truly make a difference those in need for our community.