Microsoft DreamSpark Accounts Available at No Cost for Stanbridge College Students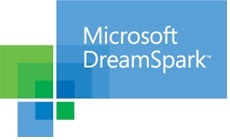 Stanbridge College invites you to participate in Microsoft DreamSpark™ at no cost to you. DreamSpark™ is a Microsoft Program that supports technical education by providing access to Microsoft software for learning, teaching and research purposes. With an account, Microsoft DreamSpark™ provides you a set of professional development and design tools for IT students to build, share, develop and explore apps for:
–          Windows 8,
–          Windows Phone 7
–          Windows Phone 8
–          Xbox Indie LIVE Games Development
As a partner of the Microsoft Partner Network, Stanbridge College's subscription to DreamSpark allows you access to even more software titles and resources.
Please note, this subscription does not offer students access to a complete Microsoft Office suite of products including Microsoft Word, Excel, Publisher or PowerPoint.
Get Started
If you are interested, please  email abaloiu@stanbridge.edu with your Student ID and your current email address. Upon receipt of your email, Stanbridge College will create a DreamSpark™ account on your behalf, verifying that you are a student. Once confirmed, you will be able to download software at no cost from www.dreamspark.com.
Please allow 5 business days after your email confirmation for account set up and processing.
DreamSpark allows you to chase your dreams and create the next big breakthrough in technology – or just get a head start on your career. Get started today!