A Tail of Generosity: Stanbridge Donates $1,500 to Homeless Pets in Irvine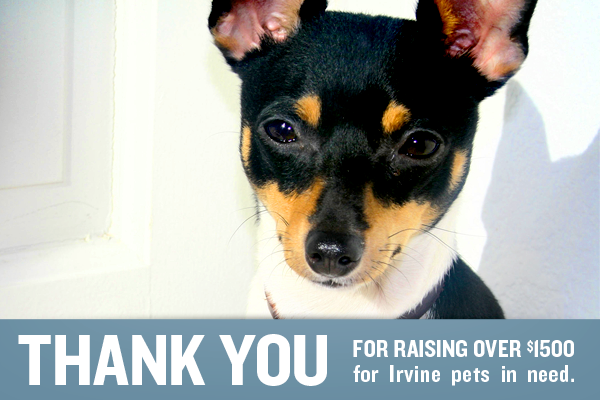 In 2012, Stanbridge College staff raised over $1,500 to donate to the Irvine Pet Complex's annual holiday charity donation drive for the benefit of the Irvine Animal Care Center (IACC) and its care for homeless, neglected and abused animals. Students, staff and faculty also collected pet food, leashes, blankets, towels, snacks, beds, toys and more for the IACC in a two-week long donation drive in December.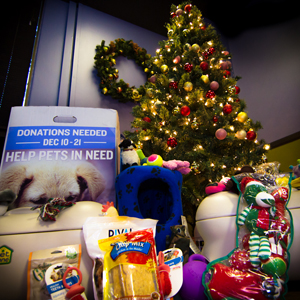 "Irvine Pet Complex was proud to support the Irvine Animal Care Center with our 2nd Annual Holiday Charity Drive," stated Dr. Rob Harner, D.V.M. of the Irvine Pet Complex. "This year's event was a great success and many pets will receive bedding, food, and supplies thanks to the generous donation from Stanbridge College. We greatly appreciate their participation and support."
The Irvine Pet Complex is a veterinary practice in Irvine, California. Through its community outreach, the Irvine Pet Complex is involved in the care and treatment of many stray animals that have been placed in loving homes throughout the Irvine Area. The Irvine Animal Care Center (IACC) is a progressive and innovative municipal animal shelter that continually strives to strengthen the human-animal bond and improve the welfare of animals by promoting their humane care and treatment. In December of 2012, the IACC has assisted in over 239 animal adoptions and rescues.
This is the second time in which Stanbridge College REACH partnered with the Irvine Pet Complex to raise funds and donations animal care. In the past, Stanbridge REACH has volunteered time and collected donations for both the Irvine Animal Care Center and Orange County Animal Care Center.
Continue to REACH
Animal Care Center volunteers support Center staff in implementing the mission, vision and programs of the Animal Care Center. Volunteers assist staff with a variety of tasks, including socializing adoptable animals, cleaning, assisting the public and upholding the Center's basic care standards. Areas of volunteer service include dogs, cats and rabbits. To learn more about the Irvine Animal Care Center and how you can help homeless pets in your community, please visit: http://www.cityofirvine.org/cityhall/cs/animalcare/default.asp.