Sunday 10/28 Free Medical Camp – Nursing Volunteers Needed!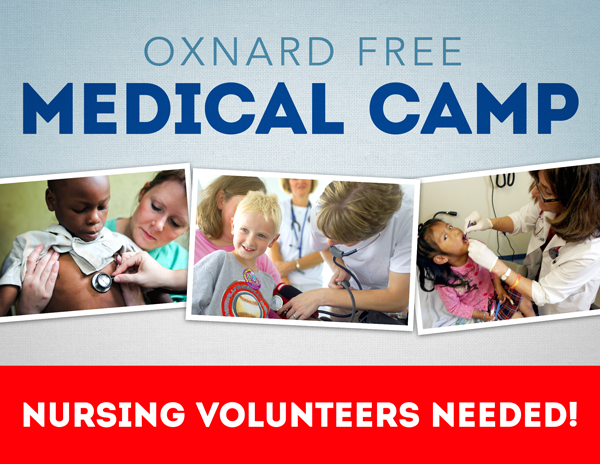 Stanbridge College invites you to volunteer at the 2012 Annual Oxnard Free Medical and Dental Screening Camp on Sunday, October 28, 2012.
The medical camp will provide free medical and dental screening services to the public. This is your opportunity to work alongside professional medical staff, taking vitals and conducting other administrative tasks for different services provided.
Here is what Yvonne Williams, PTP VN student, had to say about last year's experience: "I had an amazing time volunteering at the Oxnard Medical Camp. There were hundreds of people there all needing some form of medical care. We saw 96 patients in 6 1/2 hours! The people were grateful for free heath care and the doctors were grateful that they had competent assistants. I wouldn't hesitate doing it again."
Volunteer Today!
Date: Sunday, October 28, 2012
Time: 7:00 a.m. – 3:00 p.m.
Location: Our Lady of Guadalupe Parish School: 500 North Juanita Avenue, Oxnard, CA

REGISTER: CLICK HERE or email Victoria Sauer at vsauer@stanbridge.edu.
Sign up today to gain real-world experience in the nursing field!