Stanbridge College Hosts Vocational Nursing Career Fair on June 6th!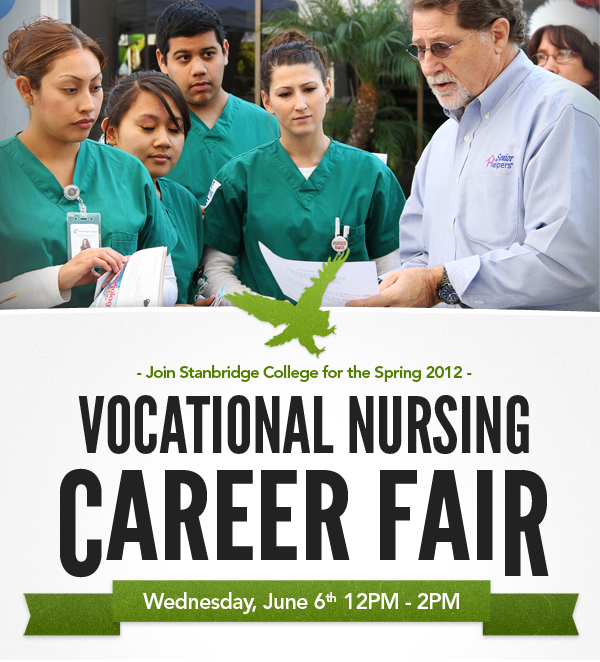 Stanbridge College is pleased to announce its Spring Vocational Nursing Career Fair on Wednesday, June 6, 2012. Stanbridge College's Vocational Nursing students and alumni will be able to network with over 30 Southern California Healthcare employers. Attendees will be able to meet potential employers, explore new career opportunities and gather advice on what skills and qualities employers are looking for in future employees.
Career Fair details:
Date: Wednesday, June 6, 2012
Time: 12:00pm – 2:00pm
Location: Stanbridge College
Continue to Network
Are you a Stanbridge College graduate looking to network online? Join the Stanbridge College Alumni Groups on LinkedIn and get access to multiple resources including job search preparation, Alumni Workshop information and communication with professionals in your field.
To visit and join, please click here:  Stanbridge College Alumni Network
For more information on Stanbridge College Career Services call 714-949-9090 or visit www.stanbridge.edu.