25 Elderly Sri Lankans Receive Corrective Eye Surgeries from Stanbridge College Fundraiser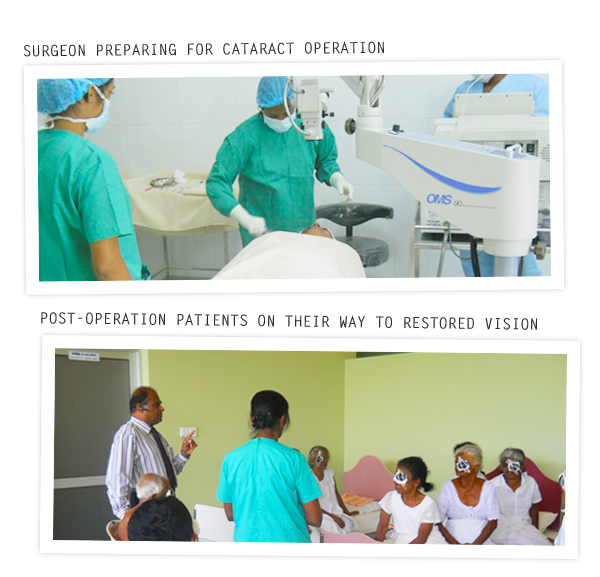 In 2011, Stanbridge College raised and donated funds for 25 impoverished and blind people to receive cataract eye surgeries from the Lion's Gift of Sight Hospital in Sri Lanka. Lion's Gift of Sight Hospital was founded by the International Association of Lions Clubs and their support for Vision 2020, a global initiative for the elimination of avoidable blindness. The surgeries provided these people with corrected vision and the ability to see again. To continue their support in 2012, Stanbridge will continue raising funds to support another 75 blind and needy people in Sri Lanka with cataract eye surgeries.
Fundraising for the Lion's Gift of Sight Hospital is a part of Stanbridge College's REACH Beyond the Classroom Service Learning Initiative. REACH encourages students and staff to give back to their local and global communities in need. In the past, REACH has partnered with CHOC Children's Hospital of Orange County, Doctors Without Borders/Medecins Sans Frontieres and the Low Vision Center at St. Mary's Hospital in Long Beach, supplying 50 children with glasses.
Continue to REACH:
Stanbridge College encourages you to find out more about how you can help support the needy with vision correction.
To learn more about the International Association of Lions Clubs, please visit http://www.lions306a-1.org/index.html. To learn about Vision 2020, visit their website at http://www.vision2020.org/main.cfm.