Stanbridge Students Donates 200 Wheel Chairs to Free Wheel Chair Mission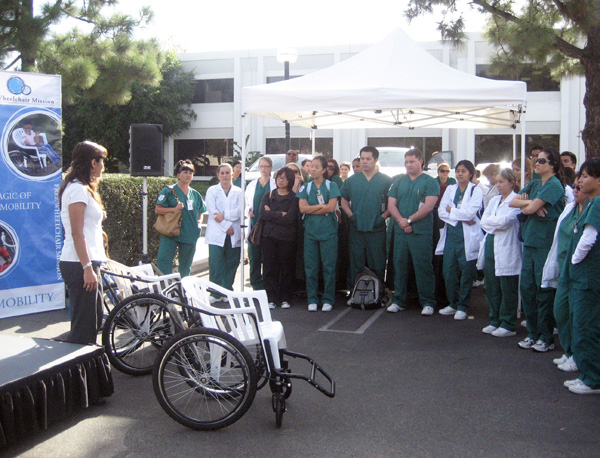 In some Third World countries poverty-stricken amputees known as "crawlers" slowly transport themselves by crawling on the ground each day. Their quality of life is literally reduced to what they can do on partial limbs to get from place to place. Compassionate students and staff at Stanbridge College worked with Free Wheelchair Mission to donate 200 wheelchairs to disabled people around the world and made a difference.
Continue to REACH:
Founded in 2001, Free Wheelchair Mission is an international nonprofit organization dedicated to providing wheelchairs for the impoverished disabled in developing nations. For more information please visit www.freewheelchairmission.org.