Occupational Therapists and Nurses Bring Holistic Approach for End of Life Care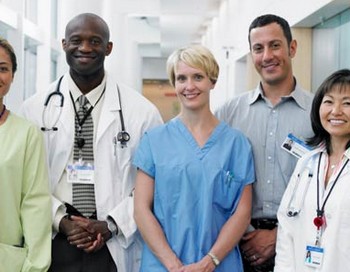 In the healthcare industry, partnerships between allied health professionals are often beneficial for patient care. According to an article in NursingTimes.net, nurses and occupational therapists can work together to provide quality end of life care. Because OTs are trained in assessment, coordination and advanced care planning, they are able to assist nurses who are responsible for discharging patients nearing the end of their lives. OTs are able to recommend new housing arrangements or specific modifications to patient's homes including the appropriate equipment to relieve pain and fatigue.
While the pairing of nursing with occupational therapy is highly suggested, the reality is that such relationships do not always exist or are not always readily encouraged. In order to improve patient care, the article states that nurses are in the best position to reach out to fellow health care professionals to work together.
How do you think nurses and OTs could work together to improve patient care? Have you worked with an OT or nurse on patient? Was it beneficial? Let us know here or on our Facebook page at http://www.facebook.com/stanbridgecollege
To read the article about the occupational rehabilitation kitchen, click here.
Interested in a career in Occupational Therapy? Visit Stanbridge College to learn about the Occupational Therapy Assistance program.