Windows 8 Cloud Strategy – Will it prevent piracy or alienate users?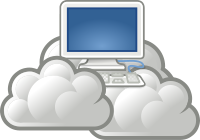 In its next OS launch, Microsoft is likely taking advantage of cloud technology to stymie attempts at piracy. Windows 8 will not only change from product keys checked against a simple .txt file on the install disk; online authentication will be mandatory.
Part of the operating system might not even be available until the OS can authenticate as part of Microsoft's newly patented "streaming OS" technology.
While these attempts to crack down on piracy may seem aggressive, the goal may be to compete with lower cost competitors such as OS X Lion. The question remains as to whether these anti-counterfeiting measures will impact user experience in Windows 8.
You can read more about the Windows 8 cloud authentication strategy here and here.
Interested in starting a career in IT? Achieve your degree and certifications at Stanbridge College. For more information, visit Stanbridge College IT programs online.