Cutting the Power Cord: Recharging your smartphone on your desk lamp and beyond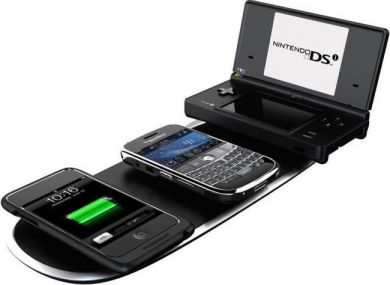 Tom's Hardware Guide takes a look at the current state of Wireless Power and potential future incarnations of powering devices without cords or cables.  Today, Powermat is available in the Chevy Volt, and Qualcomm is in discussions with auto manufacturers to incorporate their solution into vehicles.  Bosch is working with Qi wireless power to recharge contractors tools while they sit on the truck between uses.
In the future, we could see laser beams bringing power to remote devices in locations that don't work with power cords.
To read more on this topic, please visit Tom's Hardware Guide online.
To learn more about a starting your education in Informationa Technology, visit Stanbridge College online.