Stanbridge College REACHes Out to Serve the Homeless at Lighthouse Ministries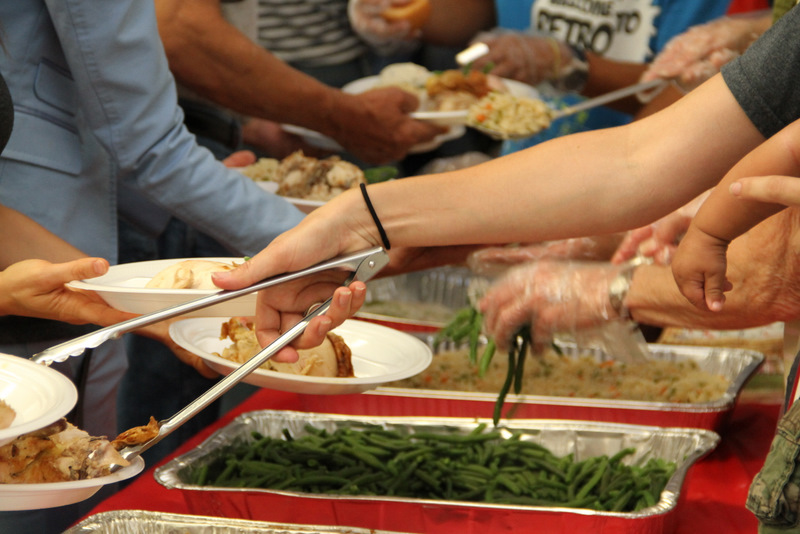 On Saturday May 21, the Stanbridge community gathered at the Lighthouse Outreach Ministries, the local outreach ministry of Mariners Church in Irvine, California, to help serve our homeless with lunch. In addition to volunteering time and effort, Stanbridge College provided funds to host the event as well as one-day bus passes to the people in attendance. Donations of food, clothing, and toiletry were also provided to those in need. View the inspirational video from this event on the Stanbridge YouTube Channel.
This event was a part of Stanbridge College's REACH Beyond the Classroom, Service Learning initiative. Stanbridge College's commitment to long-term community partnerships, creating a positive impact on local and global communities and incorporating Service Learning as an integral part of the curriculum is exemplified in our REACH – Beyond the Classroom initiative. The REACH initiative provides students with opportunities to give back to the community while earning credit towards classroom grades in a structured environment.
Recently it was announced that for the second consecutive year, Stanbridge College has been named to the President's Higher Education Community Service Honor Roll by the Corporation for National and Community Service for its continual commitment to community service. To learn more about this honor, please click here to read the offical press release.
To view pictures of this event and for more information on the Stanbridge College Service activities, please visit Stanbridge College on Facebook.