2023 Stanbridge University Student Leadership Summit
In January, the executive board members of Stanbridge University's student organizations convened for the 2023 Student Leadership Summit to network with fellow student organization leaders.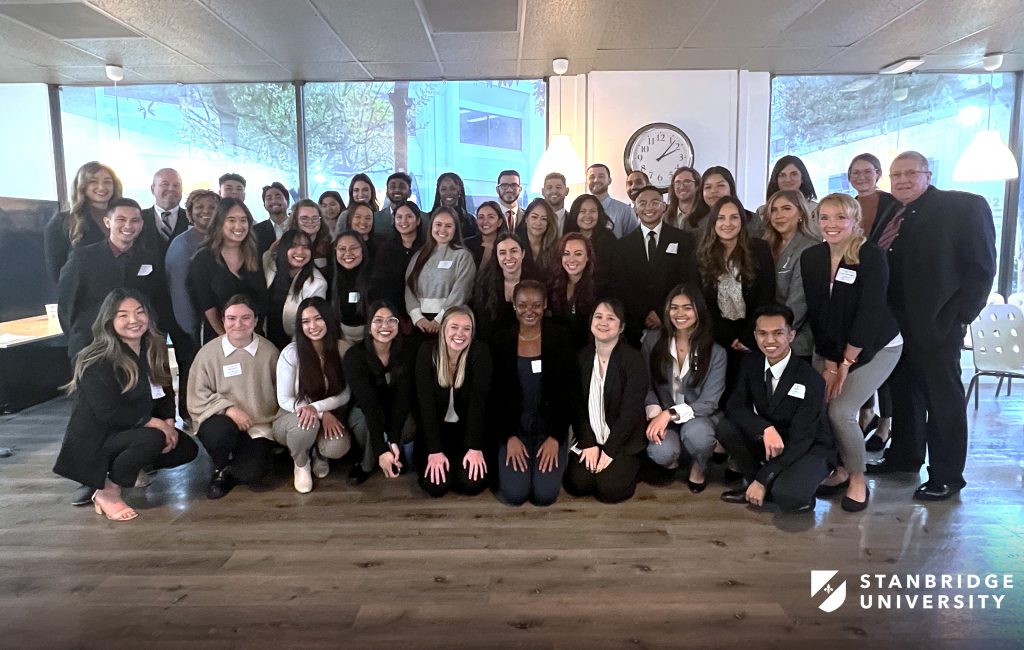 The 2023 Stanbridge University Student Leadership Summit covered elements of professionalism including organizational success, writing etiquette, and philosophies on leadership. The summit also hosted two distinguished leadership panels comprised of licensed medical professionals and clinicians who have started their own practices, as well as executive hospital leadership. Through engaging with these leaders, students were able to gain first-hand advice on honing their professional skill sets for careers in nursing, occupational therapy, and physical therapy disciplines.
Student organizations and honor societies allow Stanbridge students to create connected communities within each nursing and healthcare program. In each organization, students work together towards common goals such as serving communities in need and increasing public health awareness.
Student organizations at Stanbridge University include:
Stanbridge University Nursing Students' Association (SUNSA)
Stanbridge Vocational Nursing Students' Association (SVNSA)
Stanbridge Student Occupational Therapy Association (SSOTA)
Student Occupational Therapy Association of Stanbridge (SOTAS)
Stanbridge Association of Physical Therapist Assistant Students (SAPTAS)
Stanbridge University Student Chapter of the North American Veterinary Technician Association, Inc. (SCNAVTA)
Pi Theta Epsilon (PTE), The National Honor Society of Occupational Therapy
Learn more about Stanbridge University's graduate and undergraduate programs.