Stanbridge Alumni Spotlight: Vocational Nursing Graduate – Ian Calalang
Stanbridge University is highlighting Alumni True Stories because we're proud of all of our hardworking graduates. We got to know Ian Calalang, a Stanbridge University Vocational Nursing alumnus who is on his way to becoming a fully Licensed Vocational Nurse!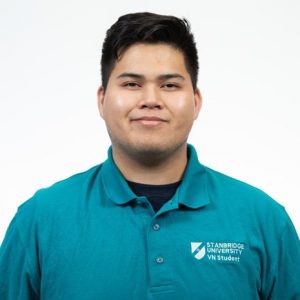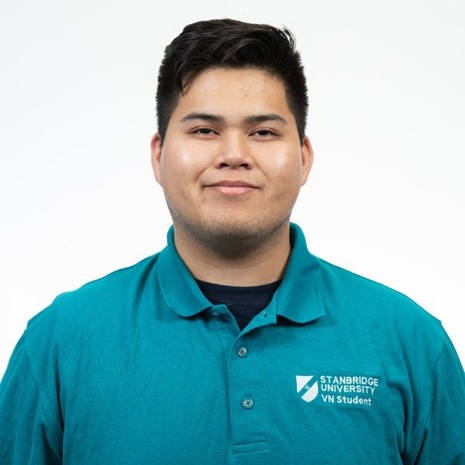 What are the things that you love about vocational nursing? 
When clients feel hopeless, you can still be their helping hand through it all. I wanted to be able to help those that need it the most.
Why did you choose Stanbridge University's VN program?
Stanbridge University offers a flexible schedule and a wide range of technology that is not offered at other schools. I felt very prepared to learn even during this pandemic.
Any favorite Stanbridge memories, classes, or instructors? 
I believe my favorite moments are the in-school clinicals with some of the clinical instructors. They made it fun while also being very serious about using proper techniques for each patient.
What advice do you have for someone considering applying to Stanbridge?
Stay focused on each of the subjects. Each term goes by very quickly, but this also means finding an outlet for your stress. I suggest something either physically taxing or relaxing to get your mind away from studying.
What are your future goals?
My current goal would be to have a master's degree in nursing.
Anything else you'd like to share? 
Nursing is not for the faint-hearted. I would say that you have to be willing to see things, accept them as they are, and step up when needed. Good luck to all those who are looking to do nursing for their career.
To view more inspirational stories, visit Alumni True Stories.
If you or someone you know is interested in becoming a Vocational Nurse, visit the Stanbridge University LVN Program for more information.

Stanbridge Grads – we want to hear from you!
Email media@stanbridge.edu to share your story!