Use a Psychology Degree for a Career in Occupational Therapy – Stanbridge University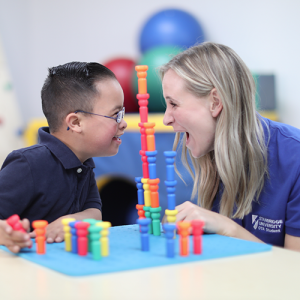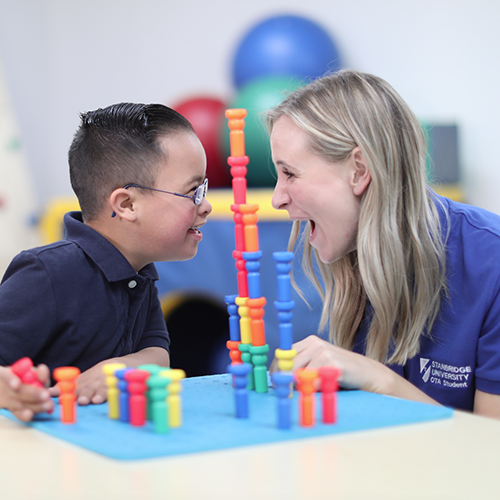 If you have a bachelor's degree in psychology, you might be wondering: what's next? A psychology degree is certainly versatile, with a wide variety of career options as a result. Occupational therapy is one such career path. Becoming an occupational therapist or occupational therapy assistant offers an exciting way for you to use your psychology degree!
Psychology Degree Benefits in Occupational Therapy
A psychology degree can be incredibly useful, because occupational therapy involves holistic treatment, both body and mind. Often, the same types of people who gravitate toward psychology also find identity and purpose in the occupational therapy field.
Moreover, mental health recovery is a collaborative effort. The individual, caregivers, doctors, nurses, therapists (especially occupational therapy), and more work together to achieve the client's goals. Namely, improving the individual's quality and enjoyment of life by engaging in meaningful and purposeful activities.
To sum up, "Living life to the fullest" is the occupational therapy profession's motto. Therefore, occupational therapists (OTs) and occupational therapy assistants (OTAs) help patients develop and improve function on all levels.
In other words, they consider not only an individual's physical needs, strengths, and abilities, but also their social and mental health.
Using a Psychology Degree in Occupational Therapy Activities
"Mental health is a component of all occupational therapy interventions," states the American Occupational Therapy Association (AOTA). Therefore, with a bachelors degree in the psychology field, students are well-equipped to progress and learn more in occupational therapy.
Occupational therapy professionals have the extraordinary opportunity to witness clients' lives change. As previously mentioned, the mental health recovery journey is a collaborative process. Caregivers, medical staff, and occupational therapy professionals work together to help the individual.
For instance, OTs and OTAs provide important client-centered assessments and interventions, in both adult and pediatric therapy. Firstly, these assessments help determine the client's mental, emotional, social, and physical needs. Next, OTs and OTAs use therapeutic activity to promote social-emotional learning as well as regulate overactive or under-active sensory systems.
Furthermore, individuals with disabilities or mental illness engage in activities of daily living through occupational therapy. For instance, these activities include cooking, cleaning, hygiene, and basic grooming. Helping clients through the process of cooking a favorite recipe in the right order and timing involves just as much of their cognitive skill as it does their physical skills, while providing a meaningful experience. By improving or relearning these skills, many individuals find employment or become more independent as a result.
In conclusion, AOTA noted that both occupational therapists and occupational therapy assistants are educated to provide services supporting "mental and physical health and wellness, rehabilitation, habilitation, and recovery-oriented approaches." OTs and OTAs provide services in a wide range of settings such as hospitals, schools, and private clinics.
Psychology Degree, Occupational Therapy, and Next Steps
In conclusion, an occupational therapy career involves both physical and psychological interventions. With a psychology background, students are well-equipped to learn occupational therapy approaches. These approaches help clients towards mental health and physical development and recovery. As a result, future clients can live life to the fullest!
Interested in learning more? Discover an exciting career in occupational therapy. Learn about Stanbridge University's Occupational Therapy and Occupational Therapy Assistant degree programs! We offer the OTA program at our main branch campus in Irvine, California in addition to the Los Angeles branch campus location.