Best Ranked Universities for Student Support – Stanbridge University
Best Ranked Universities for Student Support: ACCSC Schools of Excellence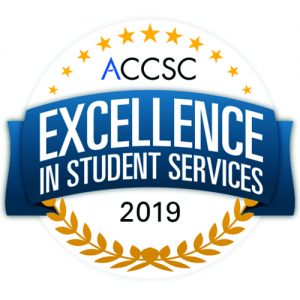 Stanbridge University highly values student support. Therefore, the university weaves a robust and comprehensive system of support throughout each student's journey. In 2019, Stanbridge received the Excellence in Student Services Award from the Accrediting Commission of Career Schools and Colleges (ACCSC) as a result.
Best Ranked Universities for Student Support: What Stanbridge Offers
 So, what makes Stanbridge unique? Most importantly, Stanbridge weaves student support throughout the student's journey at the university.
Firstly, Stanbridge's comprehensive three-day orientation provides valuable information and resources. At the orientation, students are introduced to their individual Student Services Officer, who serves to guide students throughout their journey.
Furthermore, during their first year at Stanbridge, students have exclusive access to signature seminars designed to assist with goal setting, time management, stress management, and much more.
Next, in 2018, over 3,000 on-campus tutoring sessions helped students maximize their potential and achieve great things. Additionally, students can access virtual tutoring from anywhere, conveniently integrating learning into everyday life. No matter how students learn, Stanbridge University offers tutoring solutions at no additional cost to help each student succeed.
In addition, Stanbridge provides convenient online workshops that work for any schedule, monthly academic success workshops on campus, and student development resources such as an exciting community engagement program and student organizations.
Moreover, students work alongside a dedicated Career Services team. Students can utilize valuable resume and portfolio preparation practice, mock interviews, and career fairs to help land their dream jobs!
To sum up, because each student's needs are unique, Stanbridge aims to leverage all resources possible to help every student succeed.
Best Ranked Universities for Student Support: To Graduation and Beyond
Stanbridge University has proven success outcomes, with some of the highest pass rates in Southern California. In addition, Stanbridge seeks to help students throughout their educational journey and beyond!
For example, Career Services Officers are available to help students with job placement. Furthermore, in the vibrant Alumni Association, students can network professionally, attend development workshops, and take part in exciting community-building events!
Learn more about Stanbridge University's Student Support Services here.