Home health nurses: a flexible career path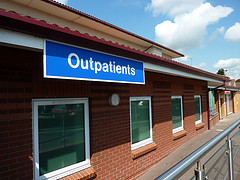 There are many reasons why a nurse might want a more flexible work schedule. The pressures of kids, taking care of a relative, going to school, or even just wanting to have a less hectic work life are all big motivators for seeking different hours. If you're one of those nurses, you might want to look into home health nursing.
Home health nurses make house calls and follow up with patients after discharge. These nurses generally do not check in to the office more than once or twice a week, and they have flexible schedules. Most home health nurses specialize in cardiac health, geriatrics, wound care, or diabetes care.
A recent article had words of caution for nurses looking into home health. Home health nurses must be more independent, be willing to work odd hours to fit with patients' schedules, and must be good at communicating via phone and e-mail. A knack for technology is also beneficial, as home health nurses are more and more using telemedicine to check in with patients or to monitor vitals.
Are you interested in home health nursing, or are you pursuing a different specialty? Let us know in the comments.
Find out more about a career in vocational nursing: visit Stanbridge College.