Unique Therapy Environments: The Occupational Rehabilitation Kitchen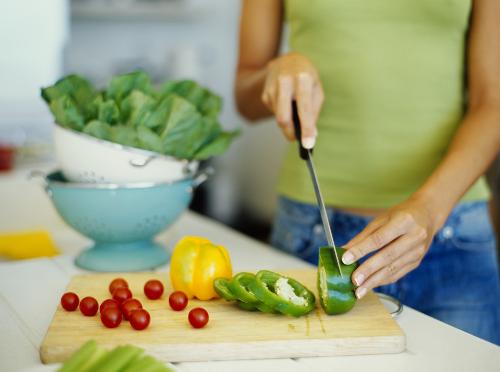 At the heart of the house, the kitchen is a room in which every person is accustom to doing a wide variety of tasks, whether it is putting away groceries, loading and unloading a dishwasher, or following a recipe. It is also a prime environment in which Occupational Therapists can evaluate an individual's performance and recommend ways to improve memory, coordination, and/or recovery for the elderly or patients with disabilities and injuries.
An article discussing a new occupational rehabilitation kitchen followed the story of an 80 year old woman who, after suffering from a stroke, worked with Occupational Therapists to improve recovery of vision and memory. Having the patient work in the kitchen and following recipes allowed the OT to revaluate the patient's memory, problem solving, sequencing and safety abilities. With a goal of independent living, the OT can make recommendations and simple reminders for a person in this situation to help improve their recovery.
What else can a person do in the kitchen to help conserve energy, improve memory or recovery from an injury? Where else in the house are people able to do this? Have you or someone you know experienced therapy in a kitchen? Let us know here or on our Facebook page at http://www.facebook.com/stanbridgecollege
To read the article about the occupational rehabilitation kitchen, click here.
Interested in a career in Occupational Therapy? Visit Stanbridge College to learn about the Occupational Therapy Assistance program.