Vocational Nursing (LVN) Programs as a Steppingstone
Pursuing a career as a Registered Nurse (RN) can be an exciting and rewarding endeavor, but the path to becoming one isn't always clearly laid out. For those who are considering a career in nursing, but don't want to commit to a four-year degree program right away, a vocational nursing program might be the right option. A vocational nursing program is a great way to gain hands-on experience in the field of nursing while also providing you with the necessary knowledge and skills to pursue RN licensure down the road. Let's take a closer look at how vocational nursing programs can serve as a steppingstone to help you achieve your goal of becoming an RN.
What Is a Vocational Nursing (LVN) Program?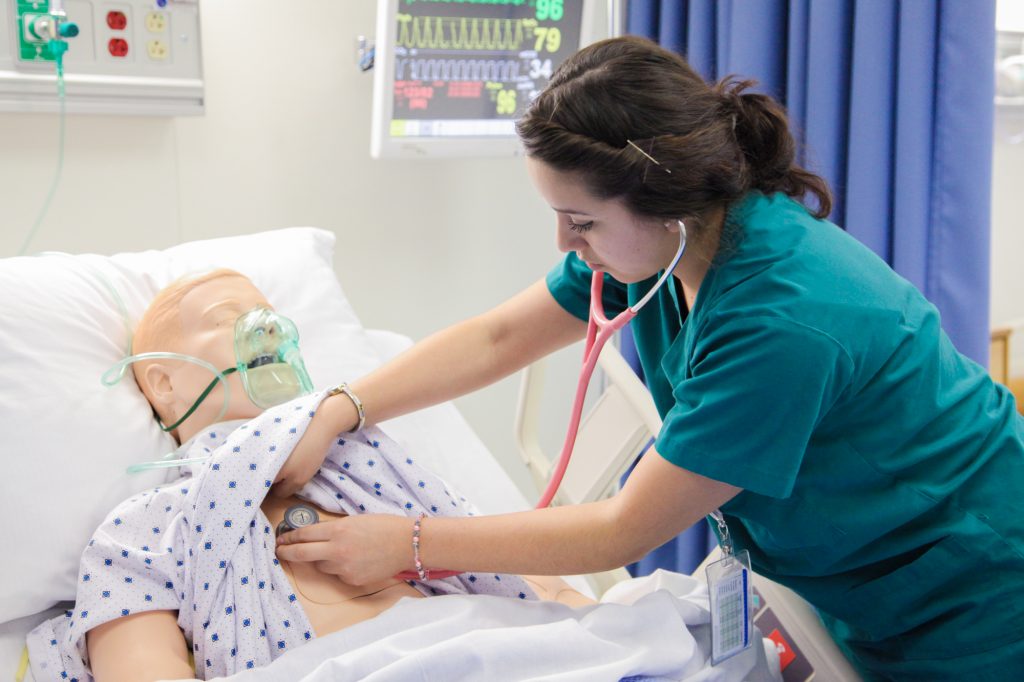 Depending on whether you are in a diploma or degree program, the length of your program can vary.
An associate degree program for vocational nursing can take up to two years to complete. According to the Bureau of Labor Statistics (BLS), these programs often include lab work, clinical rotations, and classroom instruction so that students gain experience in both theory and practice.1 Upon completion of the program and passing the Next Generation NCLEX-PN, graduates can earn their license as a Licensed Vocational Nurse (LVN).
As per the BLS, LVNs are healthcare professionals who specialize in providing basic care for those in need.1 They usually work alongside registered nurses (RNs) and physicians, helping with treatments, administering medications, monitoring patient progress and more. An LVN program is designed to prepare individuals for success in this role by teaching them the knowledge and skills required to provide quality care safely and effectively.
Advantages of an LVN Program as a Steppingstone
One of the most attractive aspects of an LVN program is its shorter length, compared to a three or four-year Bachelor of Science in Nursing (BSN) program. This may be ideal for those who already have busy schedules and need to fit their studies into a tight timeframe. Additionally, there may be more flexible schedule options for LVN programs, such as part-time schedules.
Another advantage of an LVN program is that it provides students with a solid foundation on which to build their nursing career. It introduces essential concepts such as anatomy and physiology, pharmacology, medical terminology and more—all topics that need to be understood before progressing into more advanced roles such as RNs or Nurse Practitioners (NP).
Furthermore, some LVN programs include clinical rotations at acute care hospitals and skilled nursing facilities, supporting students in gaining practical experience prior to graduation.
Gain Hands-On Experience While Working Toward RN Licensure
If you earn LVN licensure, you will have the opportunity to gain hands-on experience with real patients while working toward a BSN degree. Through this process, you will become familiar with the medical terminology used in healthcare settings and develop a better understanding of healthcare policies and practices.
A vocational nursing program can be an excellent way for aspiring RNs to get started on their journey towards gaining licensure. Not only does this type of program provide students with valuable knowledge about anatomy, physiology and pharmacology that will come in handy down the road when taking the NCLEX-RN exam, but it also offers invaluable hands-on clinical experience that will prove invaluable later on.
Could a Vocational Nursing Program Be Your Steppingstone?
Learn more about Stanbridge University's Associate of Occupational Science in Vocational Nursing program today.
1Source: Bureau of Labor Statistics, U.S. Department of Labor, Occupational Outlook Handbook, Licensed Practical and Licensed Vocational Nurses. https://www.bls.gov/ooh/healthcare/licensed-practical-and-licensed-vocational-nurses.htm. Viewed on December 19, 2022.