Stanbridge University Acquires 1st MediTouch ArmTutor in California
Stanbridge University is pleased to announce that it has acquired the first MediTouch ArmTutor device in California for use in occupational and physical therapy disciplines. Developed by Israeli firm MediTouch, the ArmTutor is an ergonomic arm brace allowing for isolated and combination elbow and shoulder exercises.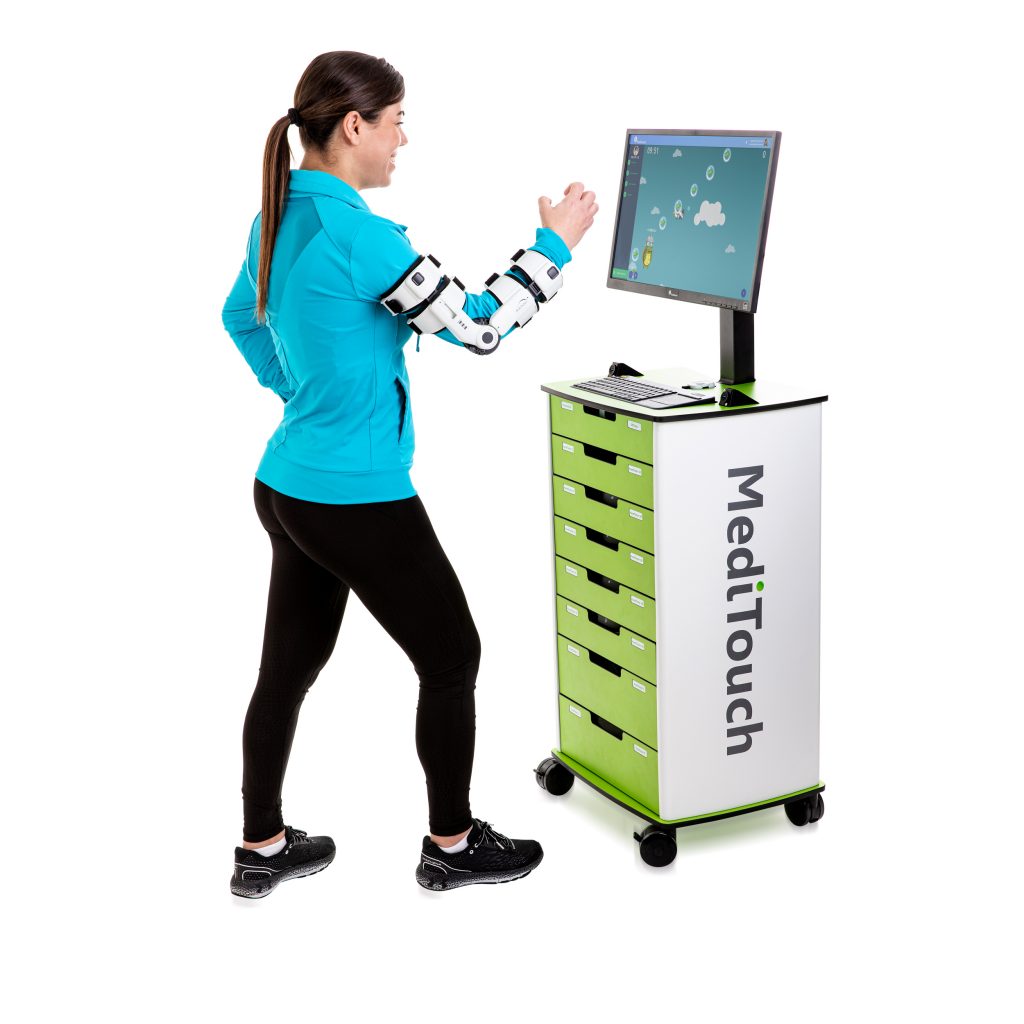 "The ArmTutor is another valuable addition to our Robotics and Intelligent Sciences Lab," states Dr. Myka Persson, Master of Science in Occupational Therapy Program Director. "With access to the first ArmTutor in California, students will continue exploring the potential benefits of emerging robotic and telerehabilitation therapies for individuals affected by strokes, Multiple Sclerosis, and other conditions."
By gaining hands-on experience with the MediTutor TeleRehab software, students will enter the workforce prepared for increasingly virtual practice in the transforming occupational and physical therapy landscapes.
"The TeleRehab software allows therapists to connect with patients online at a more accessible price point, expanding services to more communities," adds Yasith Weerasuriya, President of Stanbridge University. "We hope to see more widespread use of these products in the future, and our goal is to prepare our students to meet that demand."
The university plans to integrate these technologies into a faculty practice clinic, where graduate occupational therapy students will treat patients under the tutelage of faculty.
Learn more about the Master of Science in Occupational Therapy program at Stanbridge University.