Pets and Coronavirus: How To Keep Your Pets Safe
Searching for the latest on "Pets and Coronavirus?" We've got you covered.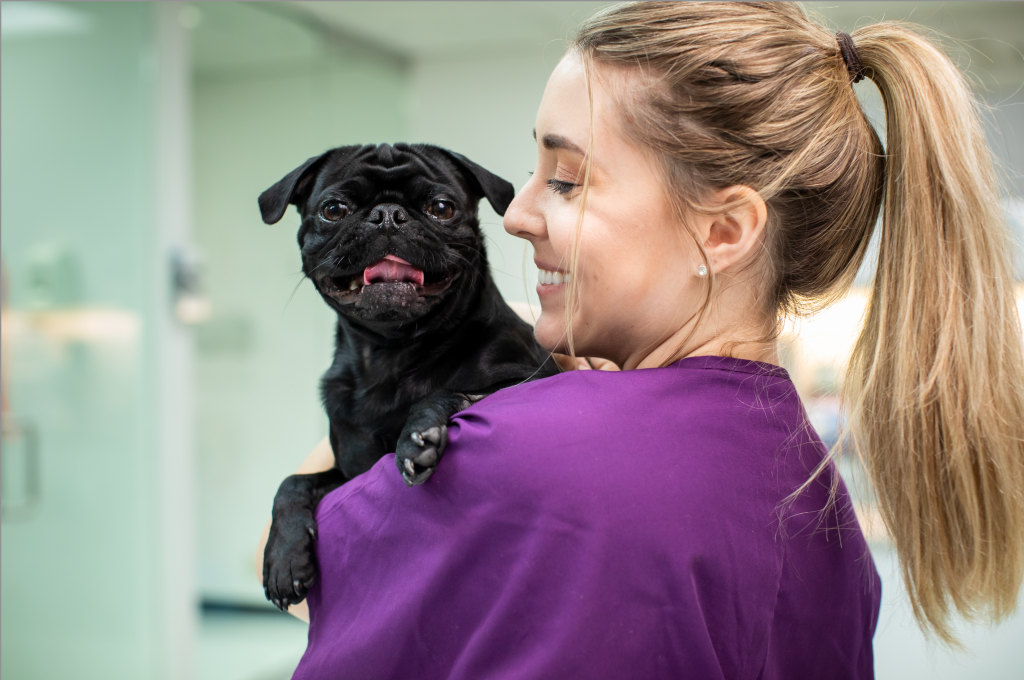 Veterinarians and Veterinary Technicians across the US and worldwide are supporting our beloved pets through the COVID-19 crisis, but what can you do to keep your pets happy and healthy?
Ms. Emma Cusack, RVT and Program Director of Veterinary Technician program at Stanbridge University has a few tips that we can also use during these uncertain times:
Pets and Coronavirus: How To Keep Your Pets Safe
Stick to routines! Keep up the same schedules for walking, playing and bathing your pets.
Mini walks throughout the day can help you and your dog get out of the house while keeping social distancing in mind. Avoid dog parks with too many people!
Create a calm atmosphere for your pets! Now that you may be studying or working from home, take breaks to snuggle or give attention to your study buddies!
Keep your pets stimulated! Teaching new tricks or games is a great way to keep them mentally and physically exercised.
Avoid overfeeding your pets. Stick to their regular feeding schedules with enough exercise to maintain their health and wellness.
Practice good hygiene for your pets. Regularly clean your pet's cages, bedding, toys, food and water bowls and keep your pet well-groomed or brushed.
Check with your regular DVM office on the protocol for maintaining routine appointments for your pets. Most Vets are still offering vaccination and senior pet care as well as emergency visits. Expect to stay in your car as a staff member wearing Personal Protective Equipment will come to retrieve your pet from you.
Pets and Coronavirus: How To Keep Your Pets Safe
According to the AVMA, there is no evidence that pets can spread COVID-19, but out of an abundance of caution, wash your hands before and after interacting with your pet.
Those ill with COVID-19 should limit contact with animals out of caution. If you are healthy, but know of anyone who needs extra support, offer to help them with their pets! (While using social distancing and proper hand-washing precautions!)
Create a plan in the event that you are unable to care for your pets. Set up family or friends who could take care of your pets or check with local veterinary clinics to see if they offer low-cost boarding if you are too sick to care for your pet at home. Put together an emergency kit for your pet to include the essentials including medications, flea and tick control, microchip number, copy of medical records, food and general supplies.
Interested in learning more about pet care? Explore the Veterinary Technician program at Stanbridge University.