Childhood Literacy Resources: Stanbridge University Donates and Distribute Free Laptops in Santa Ana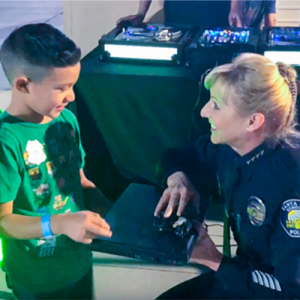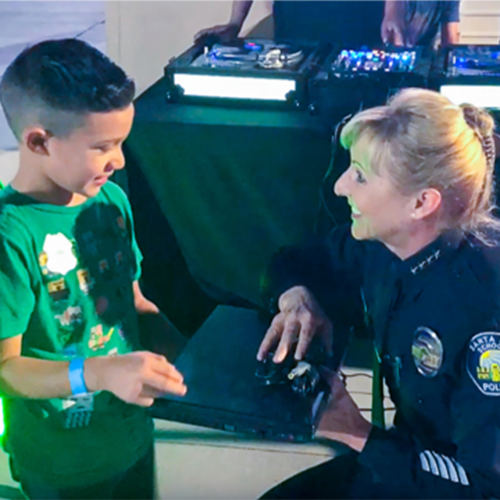 Stanbridge University, focusing on Childhood Literacy Resources, partnered with Neutral Ground Services to donate over 100 refurbished laptops to Santa Ana students in need. Above all, Stanbridge University seeks to better the local and global community.
Childhood Literacy Resources: Inspiration
An excess of $1 billion in reduced state funding for Orange County schools since 2008 has created a scarcity of resources. Therefore, the area is crippled by overflowing class sizes as a result. Furthermore, a per-pupil spending well under the national and state average. State aid per OC student has dropped by 20% over the past three years alone.1
Stanbridge University recognized the need for enhanced learning experiences to increase childhood literacy in low-income communities. As a result, Stanbridge has donated hundreds of laptops to children and families in need.
Childhood Literacy Resources: Summer Night Lights
Hundreds of laptops were donated to Neutral Ground Services' Summer Night Lights program. Summer Night Lights, a 5-week-long program in July offered at no cost to participants, promotes community engagement to prevent violence.
"Stanbridge University's generous donation in support of youth education has certainly beneficially impacted the City of Santa Ana. We truly appreciate their generous efforts in support of our community's enrichment," said Bree Alvarado, Chief Operating Officer for Neutral Ground. "Moreover, we are grateful to Stanbridge University for the recent laptop donation made to support the education of local high school teens in Santa Ana."
Childhood Literacy Resources: Stanbridge Gives Back
Neutral Ground is a non-profit organization that works within the Santa Ana community with youth and families. Its primary focus is working within high schools with teens to provide tutoring, mentoring, and support.
Similarly, Stanbridge students volunteer to help provide enhanced learning experiences for underserved children in low-income, Title 1 schools across Southern California. Earlier this year, Stanbridge University worked alongside Neutral Ground to distribute 50 laptops at 112th Street Elementary School in Los Angeles.
In conclusion, learn more about the Stanbridge University outREACH community engagement program.
1 Hoss, Shelley. "Public-education woes affect everyone." Orange County Community Foundation. https://www.oc-cf.org/public-education-woes-affect-everyone/ (As viewed on September 29, 2019).