LVN Accredited Schools California: Vocational Nursing at Stanbridge University
LVN Accredited Schools California: Find your calling in Nursing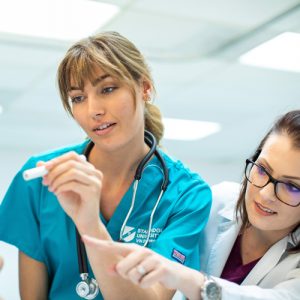 As one of the nationally LVN Accredited Schools California,  Stanbridge University offers an exciting hands-on Vocational Nursing degree program. 
Above all, are you passionate about helping others? Becoming a Licensed Vocational Nurse (LVN) is no picnic. However, a career in vocational nursing is incredibly rewarding – and in high demand!
According to the Bureau of Labor Statistics , the employment rate for LVNs is projected to grow 12% from 2016 to 2026, which is faster than the average for all occupations. As a result, the demand for quality LVNs is growing. Consequently, this opens up exciting opportunities for anyone interested in a nursing career!
LVN Accredited Schools California: What do LVNs do?
Vocational nurses work closely with registered nurses and doctors and provide expert patient care.
For example, some tasks include:
Monitoring vital signs
Recording intake and output
Collecting test samples
Maintaining equipment
Implementing wound care.
In the same vein, LVNs have direct contact with patients as they record and update patient histories, keep track of how they are feeling, and monitor their day-to-day responses to medications and treatments.
Therefore, if working hands-on to care for and help patients is something that appeals to you, vocational nursing is the right choice!
LVN Accredited Schools California: Where do LVNs work?
Firstly, Licensed Vocational Nurses work full time in state, local, and private hospitals.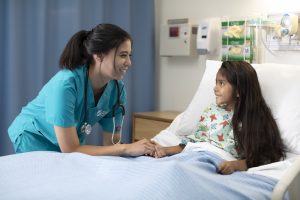 In addition, LVNs work full time in:
Nursing and residential care facilities
Physician's offices
Home healthcare services
Government
In short, wherever you want to be for your future nursing career, there is a place for you!
LVN Accredited Schools California: Let's get started
In short, if you're ready to discover LVN Accredited Schools California, Stanbridge University might be the right fit for you.
Nursingprocess.org ranks Stanbridge University as 1st in California for the Vocational Nursing degree program.
Most importantly, Stanbridge provides a hands-on learning environment for real-world training. Experience immersive, interactive learning with virtual reality. Furthermore, you can work with advanced simulation manikins and learn anatomy hands-on with synthetic cadavers. As a result, however you learn, Stanbridge University has an opportunity for you.
Learn more! Discover the Vocational Nursing degree program at Stanbridge University.