Alumni Spotlight: 2015 Thomas A. Fuentes Community Service Award Winner Julia Song
Ms. Julia Song, a 2015 Occupational Therapy Assistant graduate of cohort OTAFT008, was recently awarded the Thomas A. Fuentes Community Service Award at the Stanbridge College Commencement Exercises. The award recognizes a graduate who excels in giving back to our community by making a significant impact on the lives of those in need.
Ms. Song has taken to heart one of the key focuses of the OTA program, the promotion of mental and physical health, through a commitment to serving her community. She has been a leader on several mission trips to the Navajo Native American Reservation in Arizona through Sae Han Presbyterian Church, helping with construction work and organizing arts and craft events for the young people and their families.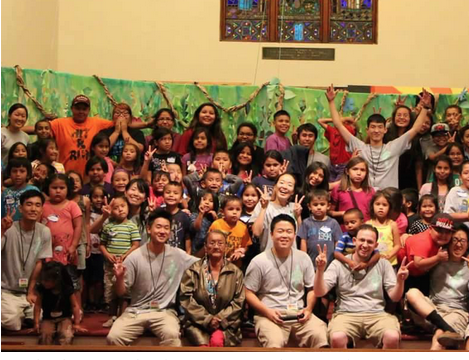 During her trip, Ms. Song also visited several nursing facilities, providing elderly residents with greatly needed compassionate companionship and interaction. "Many of the residents, who cannot even communicate with us, express a need for simple human contact by holding our hands tightly when we visit them," she said.  "Although there is a language barrier, the emotional experience is very real"
"The OTA program at Stanbridge College constantly focuses on the idea of wellness. The wellness of a person's physical and mental health has a huge impact on their recovery process, or even maintaining a healthy lifestyle. That was the focus of our community service out in Arizona. We wanted to promote wellness of physical and mental health through awareness of themselves."
To her, community service serves as a reminder of why she chose Occupational Therapy as her career – to motivate those around her through love, faith, and service. "My commitment to community service is to make it a lifestyle; I considerate it necessary to become and remain a successful therapist. The idea of sacrificing my time and abilities in the name of love and faith will shape me to be a therapist that does not do her job for monetary gain but for satisfaction in serving others. This mindset will keep me mentally strong so that I can be the rock that my patients lean on, no matter what." Ms. Song exemplifies the qualities of servant leadership Stanbridge College strives to instill in its graduates.