Giving Back Without Breaking Your Own: Holiday Shopping Tips from the AOTA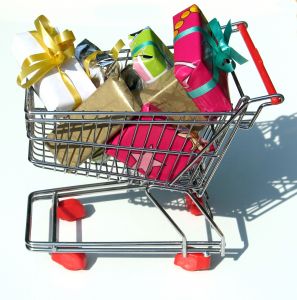 As the holiday season approaches, many people stress about the pain and hassle of shopping, long lines and crowded parking structures. If you are one of the few who choose to not make life easier by shopping online, then the American Occupational Therapy Association has several tips for those brave brick and mortar shoppers to help stay positive.
A few of the best tips to help holiday shoppers stay in good cheer are:
Lighten the load: Carry less bags by using your car as a locker. Make frequent trips to the car to offload the amount of weight you need to carry. Also, try to carry a lighter purse, alternate shoulders or think about using a backpack to balance weight on both shoulders. This will help avoid neck and shoulder strain.
Know your limits: Make sure to recognize when you've had enough and plan your time accordingly. Don't over exert yourself or try to get all your shopping done in one day. Also, eat well and always bring water with you to keep your energy up.
Consider online shopping: Even the AOTA knows how easy it is to point and click, purchase and ship all from the comfort of your own home.
How do you like to shop for the holidays? Online or in stores? How do you like rest in the midst of holiday shopping? Let us know here or on Face book at http://www.facebook.com/stanbridge.edu.
To learn more about AOTA tips for shopping click here.
Interested in a career in Occupational Therapy? Visit Stanbridge College to learn about their Occupational Therapy Assistance Program.