Alumni Spotlight: VN Grad and Nelson Mandela Award Winner Jonna Cody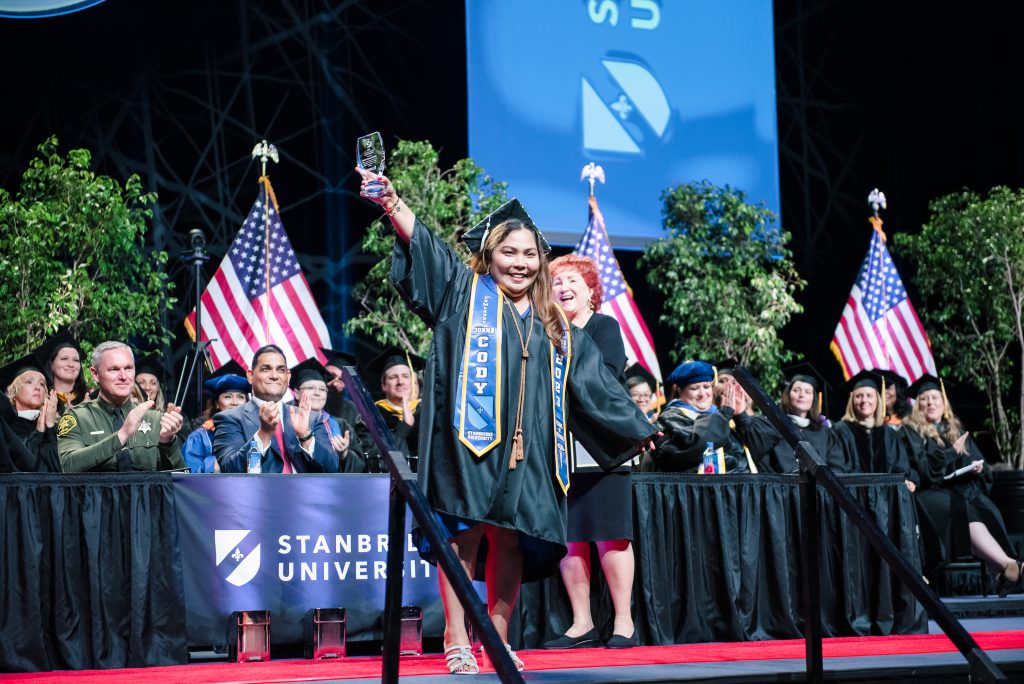 Stanbridge University awards the Nelson Mandela Inspiration Award to an alumnus who has demonstrated exceptional perseverance and dedication to scholarship, leadership, and service despite hardship or challenges.
This year's recipient is Ms. Jonna Carupo Cody, a 2023 Vocational Nursing graduate.
Why did you want to become a Licensed Vocational Nurse (LVN)?
I've been a caregiver for eight years now here in California. Way back in the Philippines, I was in a BSN program, but because of financial problems, I couldn't finish. But in my soul, I always wanted to finish school and pursue my nursing career. I've always had a passion for knowledge in terms of medical fields. I am compassionate and dedicated to all the people who need help, especially the elderly and children.
Who or what was your inspiration for starting your LVN training?
My beloved supportive husband and four children, now 15, 14, 5, and 2, inspire me. I want to be a good role model for my children.
What challenges did you overcome that may have impeded your educational success?
One of the most significant challenges in my nursing journey was our finances. My husband is a disabled veteran, so I had to work two jobs, help my husband take care of our children, and ensure I have time to study so I could keep my GPA at 3.8 or higher.
How did your educational experience fuel your passion for nursing?
In our clinical rotations, I found it more challenging and exciting every day. It makes me happier and more motivated to work with different patients. Hearing how grateful they are for their care makes my heart full.
What do you hope to achieve as an LVN?
Upon graduating, I want a stable job to sustain and support my family. I also plan to continue my education and become a registered nurse. I'll never stop dreaming.
Learn more about Stanbridge University's Vocational Nursing and Bachelor of Science in Nursing programs.