Horses Help in Occupational Therapy
Occupational therapy embraces using horses in therapy programs across the country.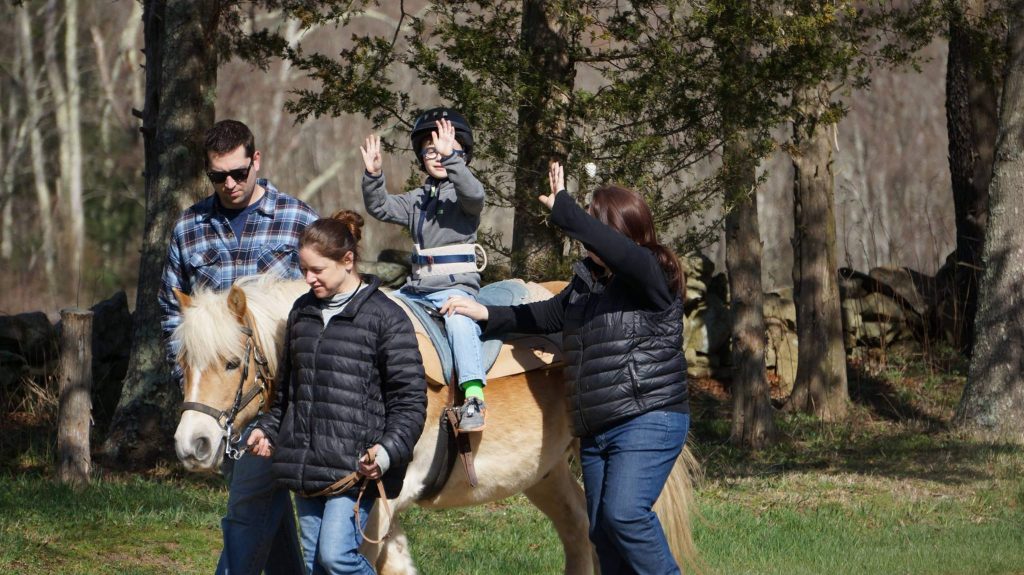 Animal use in occupational therapy may not be a new concept, but it isn't widely utilized yet. Occupational Therapist Assistant Emily Gamache proves that she sees faster results in the progress of her clients when she utilizes horses in her therapy, especially with her child patients at Greenlock Therapeutic Riding Center in Rehoboth, Mass.
At the Greenlock Therapeutic Riding Center, they specialize in occupational speech therapy and physical therapy that uses the movement of horses as a tool. They basically try to accomplish the same goals as any other type of therapy program, but while using the movements of a horse. The Program Director Kathy Darowski said it is a different type of therapy. "The animal-human bond is something we can't deny," Darowski told SouthCoastToday. "For kids who have anxiety, there is less pressure on a relationship with a horse than there is with a human. And we don't want this to just be like therapy for them. We want it to be fun."
The horse-based therapy is specifically designed for each individual patient, and includes activities and goals for each client at the center. The horse chosen for each client is also chosen based on what the client needs, and what the horse has to offer, as each client and each horse are different.
Many of the clients that comes to this center for occupational therapy have sensory issues, anxiety, hyperactivity, and/or a form of autism. Most clients leave the center more alert, calmer, and more aware of their surroundings. The horses are trained to deal with certain levels of noise, interaction and a variety of scenarios, to better deal with the sometimes difficult riders or caretakers. Some children who have anxiety come to the center and simple take care of the horses, pet them, feed them and brush them, and that helps.
Gamache said horses can help a person improve speech utterances and sitting on the animal can help with core strength that makes it easier for people to sit still in a chair. "Sometimes, being on the horse stimulates their muscles so they can walk," Gamache said.
There are different breeds and sizes of horses for different movements that can be used for the clients. Gamache said horses moving in certain directions can stretch the muscles out on one side of the body or another for the rider. The riding center has about 150 clients per week, mostly children, but they range in age from two years old to people in their 30s and 40s.
This kind of occupational therapy is ideal for the healthcare professional that has an interest in veterinary practice, pediatrics and in occupational therapy. "I've always had a love for horses and animals," Gamache said. "I've worked as an occupational assistant for 16 years, so it's a nice way to put the two things together—horses and kids and horses and therapy."
In Southern California, we also know the value of horse-based therapy. Orange County has the Therapeutic Riding Center of Huntington Beach, J.F. Shea Therapeutic Riding Center and REINS Therapeutic Horsemanship Program, while the rest of SoCal has just under eight other facilities for horse therapy. Stanbridge University also offers Veterinary Technician students the opportunity to work with horses at J.F. Shea Therapeutic Riding Center to better care for large animals.