Fourth Year of Presidential Recognition for Community Service Excellence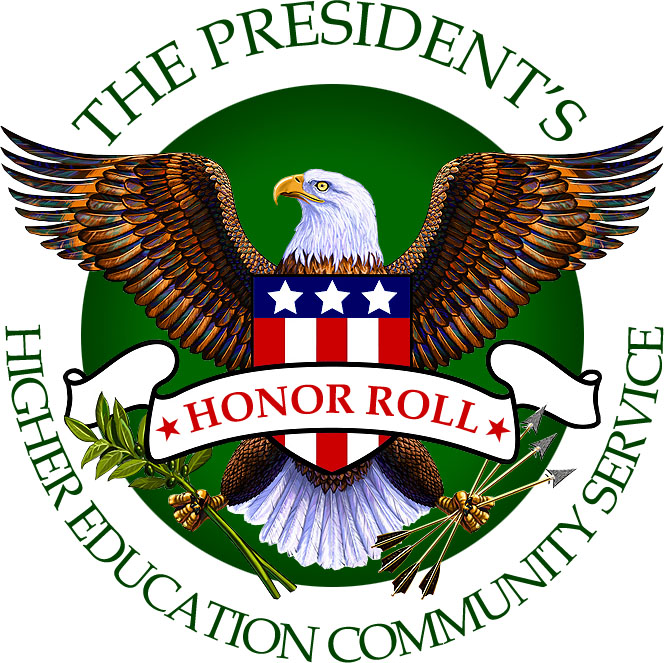 For the fourth consecutive year, Stanbridge College was admitted to the President's Higher Education Community Service Honor Roll by the Corporation for National and Community Service. This award is the highest federal recognition a college or university can receive for its commitment to volunteering, service-learning, and civic engagement and honors the college for its long term community partnerships with over 30 non-profits in 2012. This is the fourth consecutive year in which Stanbridge College has received this recognition, following the recognition for the college's community service outreach in 2009, 2010, and 2011.
President of Stanbridge College, Yasith Weerasuriya stated, "We are very pleased that the hard work of our students, staff and faculty has been recognized for the fourth consecutive year by the Corporation for National and Community Service. While our time and donations are all vital elements to support those in need, it is the hope that stems from these efforts that is the most important impact on our local and global community. The Stanbridge REACH community looks forward to continuing our service efforts to shape a connected and compassionate student body."
"Congratulations to Stanbridge College, its faculty and students for its commitment to service, both in and out of the classroom," said Wendy Spencer, CEO of CNCS.  "Through its work, institutions of higher education are helping improve their local communities and create a new generation of leaders by challenging students to go beyond the traditional college experience and solve local challenges."
The President's Higher Education Community Service Honor Roll recognizes higher education institutions that reflect the values of exemplary community service and achieve meaningful outcomes in their communities.
REACH Project and Volunteer Experiences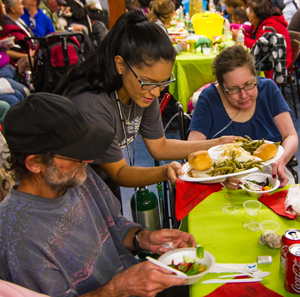 Last year, the Stanbridge College REACH – Beyond the Classroom™ Service Learning and Civic Engagement initiative volunteered over 2,958 man hours and donated funds, food and supplies in 55 community service events to support the needy in Orange County and around the world.
Homelessness and hunger are two of the many focuses Stanbridge College REACH is committed to aiding in Orange County. Every month, students, staff and faculty volunteer to help prepare and serve a meal to the homeless in Costa Mesa.
Nursing student Vanessa Gonzalez-Arroyo recalls her experience serving meals to those in need:
"Before attending Stanbridge College, I had heard from friends of all the wonderful events it has hosted and been part of. One of them being helping the less fortunate. The feeling you get from preparing and helping serve the dinner is just amazing, it gave me such a great feeling of gratitude for everything I've overcome and where I now stand in life."
Robert Briggs, IT student initiated a PC donation to school children. He stated, "The reason I brought this project to Stanbridge was because I saw it as a great opportunity for the schools, the church, and the community to work together to address the needs of others.  It was a great opportunity to get "hands on" experience for the Stanbridge College students working on the PCs, the church to be able to provide the PCs, and the community to receive the PCs.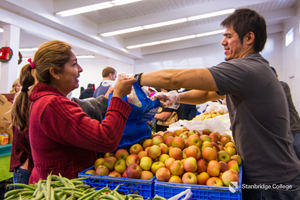 Tamara Davino, nursing student, explains her work at the Our Lady of Guadalupe Senior Residence, helping take vitals and blood pressure for senior citizens:
"I had a blast and it was fun to help the patients. They all seemed happy and they were all enthusiastic about making sure their vital signs were normal and how to help get them down if they were high. I think the best part was that they all seemed to be appreciative of the well was program they have implemented and very grateful for the volunteers."
Katie Preston, student in the Physical Therapist Assistant program talked about her help at the Halloween party for the Project Hope School for homeless children in Orange.
"Just seeing the kids eyes light up when they saw me in costume made my day! They were so polite and thankful too. What a great way to touch children's hearts."
Occupational Therapy Assistant student, Erika Agustin remembered her time at the 2012 Special Olympics Summer Games held in Long Beach.
"It was great seeing all the children play sports and to know that they were given the chance to play the sport they wanted to play."
2012 Stanbridge College REACH Achievements
In addition to these projects, students, staff and faculty of Stanbridge College joined together to:
Donate $24,000+ to help feed the homeless of Orange County
Serve 8,295 meals to homeless children, adults and families in shelters or temporary housing
Donate $6,033 to those in need of vision services through the Low Vision Center at St. Mary's Medical Center in Long Beach, CA.
Donate 5,678 items including care packages, back to school supplies, pet food, toys and other items to veterans, homeless families and children and animal shelters.
Donate $1,700 to the Special Olympics Southern California
Assisted in improving the lives and health of over 2,000 people with donations of blood and medical services and supplies
Students were also able to use their classroom skills to help the public. Nursing students at Stanbridge College also volunteered with the County of Orange administering flu shots at public health fairs, Our Lady of Guadalupe Senior Residence helping senior citizens monitor blood pressure, Orange County public health clinics for the uninsured and unemployed, and the Disaster Readiness Training events hosted by the Orange County Medical Reserve Corps.
Continue to REACH
Learn more about Stanbridge College REACH, our partners and how you can join to give back to the community at www.stanbridge.edu/reach.