$2400 Raised for Project Hope Through Jeans Weeks & Student Fundraisers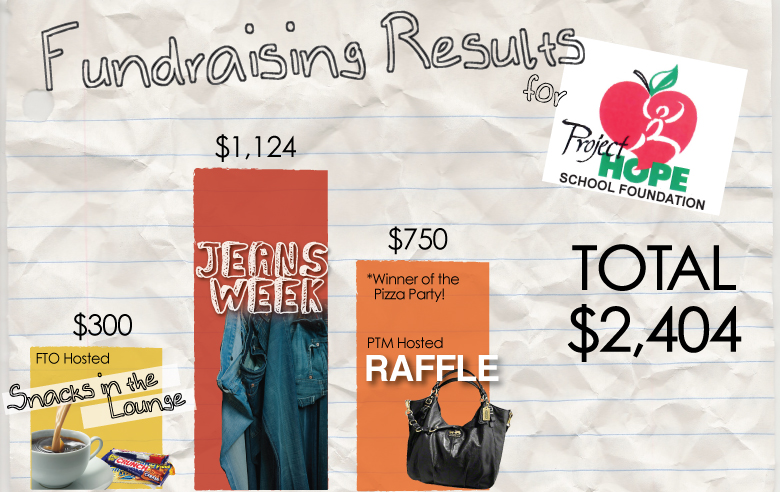 Stanbridge College held its quarterly Jeans Week Fundraiser October 11th through October 29th, to benefit Project Hope of Orange County. The Vocational Nursing Students did not have to wear their daily scrubs if they donated $2 each day they wore "free dress". In addition to Jeans Weeks, student groups lead independent fundraisers to benefit Project Hope. These collective efforts were part of Stanbridge College's REACH Beyond the Classroom: A Service-Learning Initiative. The REACH Initiative integrates Stanbridge College's philosophy of service learning into a way of life that students can take into their careers and lives for years to come.
Project Hope of Orange County is ecstatic about the fundraising efforts by Stanbridge College. The K-8th grade teachers are putting their classroom wish lists together & everyone at Stanbridge College can't wait to deliver items that will make a difference in the lives and education of homeless children in our community.
WHAT IS PROJECT HOPE?
The mission of Project Hope is to provide a public, alternative education that prepares homeless K-8 students to become academically prepared and capable members of society. According to Project Hope, it's estimated that there are more than 13,000 homeless children in Orange County. Facing a starvation of the mind, these unseen faces live transitory lives in rundown motels and community shelters, and routinely drop out of school. Helping homeless children escape the illiterate cycle of poverty is part of Project Hope's mission, as they believe life and learning are basic needs that should be fulfilled.
A round of applause goes to the nursing students who created and directed their own fundraisers to benefit Project Hope. Adriana Dayfallah and Aide Alba-Dayfallah, from Part Time M, lead a very successful raffle that raised an impressive $750. Also, Alex Vilchez inspired her classmates to sell snacks on campus and collect recycling, which raised $300. These student fundraisers, plus the funds from Jeans Weeks, brought the grand total raised for Project Hope to $2404.