Returning to Work After Injury: Tips from the AOTA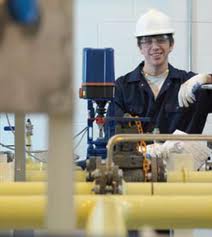 Many people who have had an injury and have taken time off of work are faced with the challenge of returning to work without having the time to fully heal or recover. The American Occupational Therapy Association believes that a transitional work program for those who are in this situation works best to ensure that the worker can complete tasks properly and in a safe manner. Occupational therapists trained in return-to-work services provide evaluation of a person's ability to complete their every day tasks. According to the AOTA an occupational therapist can recommend modifications to job tasks for safer work practices.
For people who are returning to work after a serious injury, the AOTA recommends a few tips on how to return to work:
Know your limits: Don't overestimate what you can and cannot do to complete job tasks.
Do not rush: Complete tasks based on the recommended pace made by the OT, health care professionals or employer
Focus on development: Regaining strength and endurance will help you get back to being full operational and perform tasks safer
Have you ever had to return to work after an injury? How did you adjust? Let us know here or on Facebook at http://www.facebook.com/stanbridgecollege.
For more tips on healthy computing, please visit AOTA.
Interested in a career in Occupational Therapy? Visit Stanbridge College to learn about the Occupational Therapy Assistance program.