The Secrets to Being an Excellent Nurse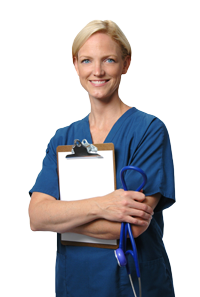 Listening, continuing education, and networking are a few of the tips provided by several accomplished nurses asked to discuss their experiences in the article entitled, "The Secrets to Achieving Excellence in Nursing". With a combined 118 years of experience, these men and women share their guiding philosophies, advice on nursing skills and tips for moving forward in a nursing career.
Throughout the article, the veteran nurses highlighted several aspects of a nursing career. Listening to patients and emphasizing caring at the bedside or in the boardroom is crucial to a nurses every day life. Another great point discussed was combating challenging and stressful situations with creative solutions. Finally, when asked about education and networking, all of the nurses emphasized its importance, stressing that the increased variety of patient care requires continual skills and certification.
"I tell my staff that it doesn't make any difference where you start (your career) because nursing is so diverse. You can't get bored. Future nurses will have even more choices." Joyce Batcheller, DNP, RN, NEA-BC, FAAN
Read the full article online at the Nurse Zone.
Learn more about starting your career as a Vocational Nurse at Stanbridge College online.