Stanbridge College Raises Over $2600 for ShelterBox and Japan Relief Project!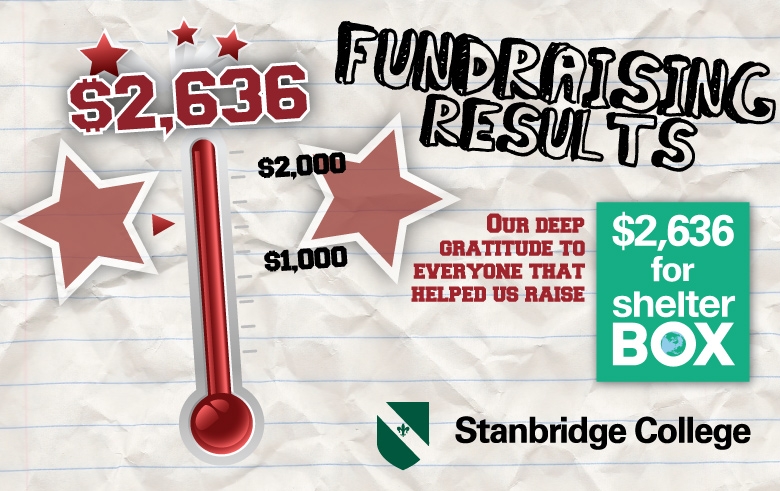 In April and May, Stanbridge College students raised $2,636.52 for ShelterBox, an international disaster relief charity that delivers emergency shelter, warmth and dignity to people affected by disaster worldwide, to provide support for the victims of the Japanese tsunami and earthquake. Nursing students participated in Jeans Week, a fundraiser that allows students to wear jeans instead of their normal scrub uniforms and donate to a cause. Additionally, students lead their own fundraisers to contribute to the ShelterBox donation.
ShelterBox and the Japan Relief project were chosen from one of Stanbridge College's Favorite Charity promotions, an event in which students, faculty and staff are encouraged to provide ideas on which charity the school will donate to within the quarter. In June, the Stanbridge community will once again be asked to submit ideas for the next community service project.
Stanbridge College's commitment to long-term community partnerships, creating a positive impact on local and global communities and incorporating Service Learning as an integral part of the curriculum is exemplified in its REACH – Beyond the Classroom initiative. The REACH initiative provides students with opportunities to give back to the community while earning credit towards classroom grades in a structured environment.
For more information on REACH – Beyond the Classroom, please visit www.stanbridge.edu. For information and photos from REACH events, please visit the Stanbridge College Facebook page.