Stanbridge Student Spotlight: PTA Student Tanya Portillo
At Stanbridge University, we like to highlight the accomplishments of our students as they work hard to achieve their personal and professional goals. This week, we are getting to know Tanya Portillo, a student in our Physical Therapist Assistant (PTA) program. Tanya has a passion for helping others and aims for a career that makes a difference.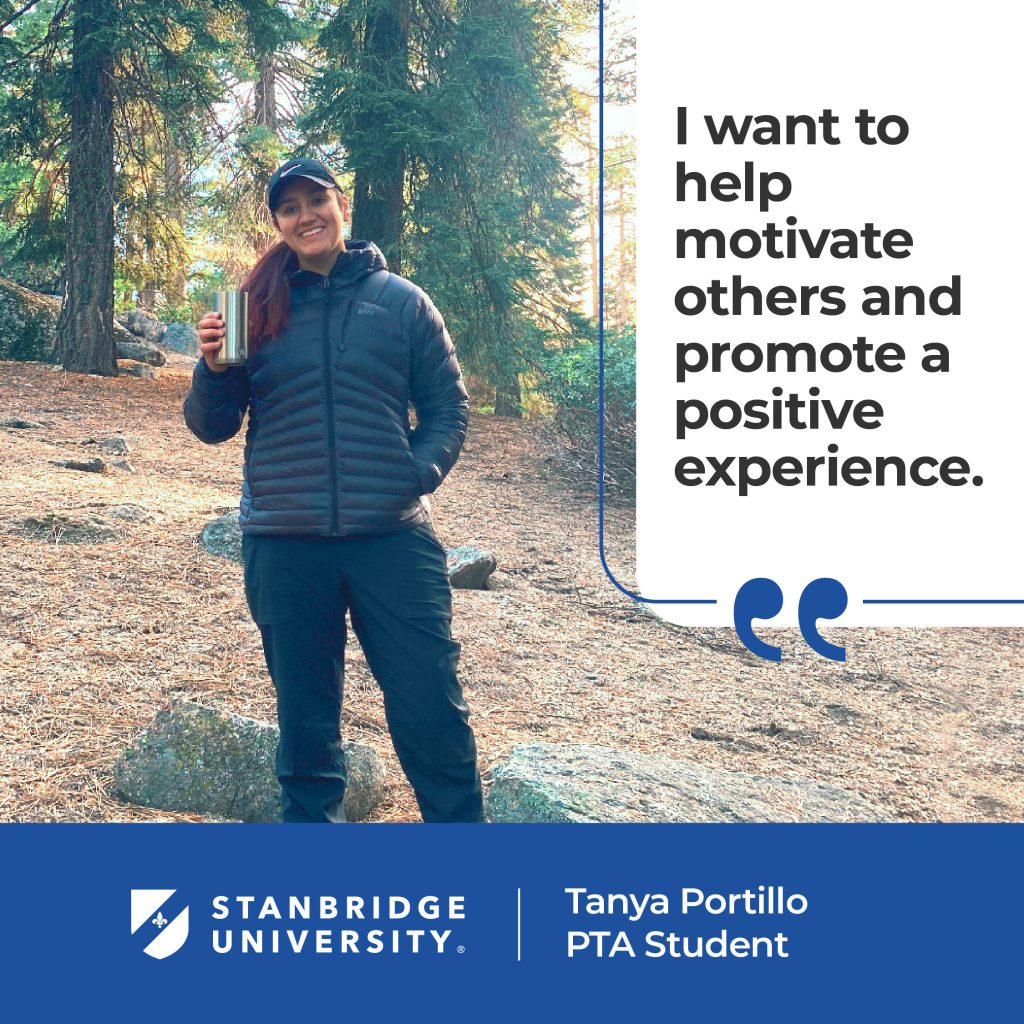 Why do you want to be a PTA?
I want to be a PTA to help others and show them kindness and support during their hardship and vulnerable time. I want to use my talents to continually learn more innovative ways to help motivate others and promote a positive experience.
Do you have a favorite Stanbridge memory, class, or instructor?
One of my top favorite memories was the Cohort 12 foosball tournament to help blow off some steam and ease anxiety during term exit week!
Best study tip?
The best study tip is definitely to stay organized and go to tutoring. Don't be afraid to ask questions and seek out help. At the end of the day, it is your responsibility to take your education into your own hands.
Where do you ultimately want to work?
I ultimately want to work in a positive and productive environment surrounded by a team of people who are equally as passionate about the field and help one another grow.
What do you like to do for fun?
I enjoy being outdoors, so playing soccer, hiking, fishing, camping…you name it!
Interested in becoming a physical therapist assistant?
If you or someone you know is interested in becoming a Physical Therapist Assistant, discover the Stanbridge University PTA Program for more information.
Stanbridge Students – we want to hear from you!
Email media@stanbridge.edu to share your story!