What Do Vet Tech Jobs Look Like? A Snapshot of Vet Tech Daily Life – Stanbridge University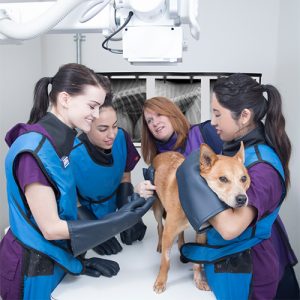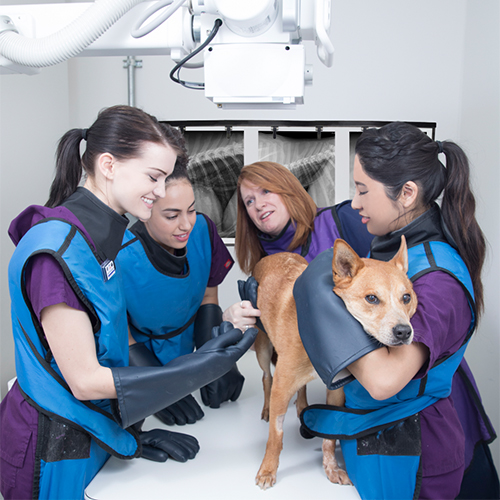 Vet Tech jobs are in high demand in Southern California! According to the U.S. Bureau of Labor Statistics, "As the number of households with pets and spending on pets continues to rise, demand is expected to increase for veterinary technologists and technicians to do laboratory work and imaging services on household pets."
By 2028, the Veterinary Technician (Vet Tech) job outlook is estimated to increase by 19% – much faster than average!
Whether you want to work in a clinic, school, or zoo, Vet Tech jobs offer exciting challenges and tasks.
But what does a Vet Tech typically do from day-to-day?
Vet Tech Jobs: A Day in the Life
Above all, caring for animals is a vital part of being a Vet Tech. However, depending on the job location, your tasks might vary slightly.
At a clinic, for example, a Vet Tech's work starts before the center opens for business. First, Vet Techs prepare the clinic, making sure everything is clean and organized. Once the clinic opens, they welcome patients. Next, a Vet Tech cares for patients, administering vaccines, medication, and treatment.
Vet Techs also set up for surgeries and dental procedures. This includes:
Preparing pets for anesthesia
Cleaning/sterilizing each instrument
Furthermore, Vet Tech jobs require a lot of empathy. In their day to day activities, Vet Techs take time to check in with patients' owners. They answer questions and make sure both animals and owners alike are comfortable. Their goal is to provide the best and most efficient experience for each patient!
Finally, clean up! Veterinary teams care for and clean clinic equipment daily.
Every clinic is different. However, most importantly, they all have the same routine and hope for the same outcome: that all their patients go home happy and healthy!
What to Expect (Or Not to Expect) with Vet Tech Jobs
Maribel Fort, faculty member at Stanbridge University, has been a Vet Tech for 17 years. In her experience, every day is different!
"Some days can be easy and calm, puppy vaccines and routine cleanings," she described. However, there are also crazy busy days, full of emergencies and back-to-back appointments. Therefore, as a Vet Tech, you will grow in the skills needed to stay attentive and flexible.
Furthermore, she detailed emergency care challenges. For example, tasks range from setting up the surgical suite to monitoring a critical patient and sometimes even consoling a grieving client. "Being a Vet Tech, you have to communicate with clients, and you get surprisingly close with them," Maribel stated. "You realize that you become a confidant and a shoulder to lean on."
However, while Vet Tech jobs might be challenging, the results are certainly rewarding. "I love seeing patients gradually get better," Maribel said. "Just seeing that little tail wag or hearing that purr makes everything worthwhile!"
Vet Tech Jobs: Find the VT Program for You
In conclusion, Vet Tech jobs offer a wide variety of tasks! Becoming a Veterinary Technician can certainly be a rewarding and fulfilling educational journey. Wherever you want to work, there is an opportunity for you.
If you want to learn more about the skills needed for this exciting career, why not start now? Discover Stanbridge University!