Veterinary Technology Program – Spotlight on Stanbridge University's Emma Cusack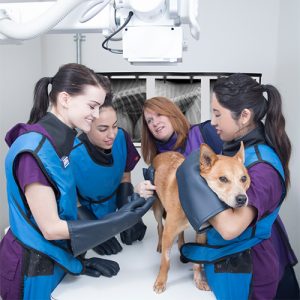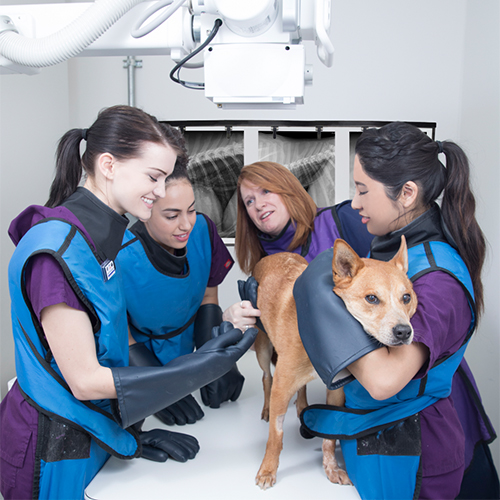 Stanbridge University Veterinary Technology Program Director Ms. Emma Cusack loved animals from an early age. However, it was her exceptional passion and affinity for animal care that set her on the path to becoming a Registered Veterinary Technician (RVT).
Veterinary Technology Program – Inspiration
Before she studied veterinary technology, one job position Emma held involved working as a stable manager at a therapeutic riding center. While there, she assisted the center's veterinarian on rounds. Emma was able to ask questions and learn more about the veterinary field and RVT industry. Consequently, she developed a passion for veterinary care. She received a veterinary assistance certification before eventually enrolling in the veterinary technology at Mt. Sac.
With her developed skills, Emma is proud to give back to animals in need. "I am also able to give back to my patients when they are in need of a calming voice and a gentle touch," Emma described, speaking with the California Veterinary Medical Association (CVMA).
A member of the CVMA RVT Committee since 2015 and District II representative, Emma was recently appointed as the chair of the committee. Furthermore, she described how meeting then CVMA President Dr. Lawrence Kosmin inspired her to become more involved in organized veterinary medicine.
Emma currently serves as the interim program director of the Associate of Science in Veterinary Technology program at Stanbridge University. As a result, many Stanbridge students can benefit from her skills and knowledge.
 Veterinary Technology Program – Advice for RVT Students
Emma Cusack constantly encourages and guides her students at Stanbridge University.
As described in CVMA's spotlight, Emma Cusack strongly advocates for professionalism in young RVTs. "I have always maintained with my students that technical skills will develop over time and your knowledge keeps growing," Emma told CMVA. "But the minute you let your standards drop, you become part of the problem."
Veterinary Technology Program – Why Stanbridge?
In conclusion, Ms. Emma Cusack is a vital part of the vibrant and thriving Stanbridge University academic community.
Stanbridge University's Veterinary Technology Program provides students with valuable hands-on training with innovative technology. For example, students can utilize the advanced MyVet Table, learning radiographic imaging for all kinds of animals.
Learn more about the Veterinary Technology program! Check out Emma Cusack's spotlight with CVMA here.